Finding the best gaming monitor under $500 has long been my fix; there are so many different technologies and panels that it becomes difficult to understand which monitor is the right one. You have to choose well because it doesn't matter which video card you have, without the best monitor your games will seem rubbish.
But don't worry, we have collected the best monitors from Gaming, in various categories, to make you the easiest choice possible.
Best Gaming Monitor Under $ 500 2022
In this article, I will try to give some advice to those who want to buy a good monitor. I have included the most popular gaming models among the players in the research, dividing them according to the price or the main features such as Refresh rate, type of panel, or size.
I will try to explain what you need to know to choose the best model for your needs. If you don't know what to look for in a monitor, research can become a pain and there is a good chance of choosing the wrong model.
the market offers a large number of monitors dedicated to players, all with different characteristics with names never heard, and untangling in this jungle unless you work in the media-world will not be easy.
If you are tight on budget and want to spend less, then read our great Guide on best gaming monitor under 200 USD
Best Gaming Monitor Under 500 Dollars | Comparison Table
5-Stars Picks | High Quality | Top Brands
7 Best Gaming Monitor Under $500 | 2022 Products Overview
1. AOC CU34G2X Best Gaming Monitor Under $ 500 (Editor's Choice)
Key Specifications
Screen size: 34-inch, 21:9 aspect
Native resolution: 3,440 x 1,440
Refresh rate: 144Hz, FreeSync 2
Panel type: VA
Contrast ratio: 3,000:1 (typical)
Brightness: 300cd/m2
Response time: 1ms MPRT
Display inputs: 2 x HDMI 2.0, 2 x DisplayPort 1.2
USB hub: Yes, 4 x USB 3.0
Tilt: 4 degrees forward, 23 degrees backward
Raise: 130mm
Swivel: 32 degrees left and right
About:
AOC extends its range of gamer screens with the CU34G2X / BK! Its technical characteristics ensure an excellent gaming experience: designed on the basis of a 34 inch VA technology panel, this curved monitor displays detailed and reactive images.
For this, its UWQHD (Ultra Wide Quad High Definition) resolution is combined with a refresh rate of 144 Hz and a response time of 1 ms. For fluidity, you can count on AMD FreeSync technology! Finally, its ergonomic base and its rich connectivity are all arguments in favor of this gaming screen.
Design & Performance:
This 34-inch screen gives a good impression of quality. The screen is stable on its foot and offers many possibilities of tilt, rotation, and elevation. (13 cm high; 30 ° right / left rotation, tilt: + 3.5 ° / -21.5 °)
The edges are thin and relatively discreet. From an ergonomic point of view, the only negative remark that we can make on the AOC CU34G2X is the quality of the buttons to access the OSD menu. Pressing is not easy, sometimes you have to try it a second time to navigate the menu.
Ergonomics is a key element in choosing a screen. This is why AOC has equipped its CU34G2X / BK gaming screen with an adjustable stand (tilt and rotation) to offer players real gaming comfort even during the most intense gaming sessions. In addition, this screen offers real visual comfort.
Features:
It offers very good color rendering (16.7 million), excellent contrast (3000: 1), and wide viewing angles. With a UWQHD resolution (3440 x 1440 pixels), it displays precise and realistic images and offers high brightness of 300 cd / m² in any type of game (RPG, FPS, MMO or MOBA).
Precise, the CU34G2X / BK is also reactive. This screen supports a refresh rate of 144 Hz and an incredibly short response time of just 1 ms. It will respond to the finger and the eye and lead you to victory! With the integration of technology FreeSync of AMD, it synchronizes the images sent by the graphics card and those displayed by the display: jerks and tears image will be only a distant memory!
The screen incorporates Flicker-Free anti-flicker technology, eliminating variations in brightness that can cause premature eye fatigue. You can play long hours in total comfort! The blue light filter protects your eyes from blue waves that can cause pain and eyestrain during prolonged sessions.
The color gamut is 119% sRGB, which gives saturated colors. This means that certain colors such as red may appear a little "flashy". Some will like, others will not, but it is possible to reduce the saturated aspect of colors with a mode at 99% sRGB. What will suit the vast majority of content, whether video games, multimedia, or web content?
Finally, the screen is indicated HDR10 but the activation of HDR will not do much for the perceived image quality. The brightness of 300 cd / m² is in any case too limited to take full advantage of HDR on this screen. Like many screens with the HDR label currently on the market.
Also Read: Best Curved Gaming Monitor Under 300
Connectivity:
AOC also took care of the connection of the CU34G2X / BK. On the video side, it offers two HDMI 1.4 ports, a DisplayPort 1.2 port. The USB part includes a USB hub made up of four USB 3.0 ports. This gaming display also has a 3.5mm Jack audio port. It will thus be adapted to recent and older computers and can accommodate your various gaming devices.
[youtube https://www.youtube.com/watch?v=AVnu7Hq1c6Y]
Pros
The 34-inch screen in UltraWide QHD resolution (3440 x 1440)
21: 9 aspect ratio
Excellent contrast: 3000: 1
VA anti-glare panel
Improved eye comfort with Flicker Free technology
Cons
FreeSync is only compatible with AMD graphics cards.
Bottom Line: The AOC CU34G2X is a UWQHD PC screen with good performance for video games. It offer the response time and the same blurring reduction of Pro Gaming monitors, its responsiveness will suit the vast majority of players. For a low price, you get an Ultra Large screen with a good response time.
Key Specifications
Size 27″
Panel Type IPS-Type LCD
Resolution 1920 x 1080
Aspect Ratio 16:9
Finish Glossy with Anti-Reflective Coating
Maximum Brightness 400 cd/m2
Contrast Ratio 1000:1
Refresh Rate 240 Hz
Adaptive-Sync Technology G-Sync
Bit Depth / Color Support 8-Bit (16.7 Million Colors)
HDR Compatibility HDR10
Color Gamut 99% sRGB
Response Time 1 ms
About:
The ViewSonic XG270 gaming monitor has a 27-inch IPS panel offering more intense colors with better contrasts. Ideal for players looking for a screen optimized for competition, fast and fluid, it offers extremely advanced technical characteristics: Full HD resolution, 240 Hz refresh rate, 1 ms response time and G-Sync compatibility.
This screen will give you the reactivity and precision necessary for you to make the most of your gaming sessions and make you an exceptional competitor.
Also Read: Best Gaming Monitor Under 400 Dollars
Design & Performance:
The ViewSonic XG270 screen has been designed to satisfy an esports- oriented target: seasoned competitors. This gaming monitor has a 27-inch panel in Full HD resolution ( 1920 x 1080 pixels ), for a larger, quality display.
This screen XG270 signed ViewSonic is borderless (borderless) to optimize the display space by eliminating distractions, ideal for multi-monitor configurations. It has enhancements to increase immersion a comfortable game, and uncompromising.
It has two built-in mouse bungees, so your mouse cable stops bothering you to optimize your gameplay. It also has a helmet holder, a very comfortable and effective device so that your helmet does not drag on your desk.
It has a foot adjustable in height, tilt, and rotation and will offer you optimal comfort by adapting to your position. In addition, it is pivotable (vertically) to maximize comfort during your streaming sessions.
In addition, the stand protrudes from the end of the base to meet the arm, which allows the monitor to do a lot of cool stuff, like rotate (40 degrees), rotate (90 degrees right or left) and tilt (5 to 20 degrees front and rear). You also get 4.7 inches of adjustable height; the height between the ground and the lower glasses begins at 3 inches and rises to 7.7 inches. If you are looking to hang up this monitor, you will need a VESA 100 x 100 mm compatible stand.
Features:
Its IPS panel will offer you very good quality images with more intense colors as well as more detailed contrasts. This gaming screen has a refresh rate of 240 Hz providing maximum fluidity, combined with a very short response time of only 1 ms for extreme speed that will lead you to victory!
In addition to its responsiveness, this gaming screen has exceptional fluidity to seduce you thanks to a weighty ally: the G-Sync technology developed by NVIDIA! This technology allows you to synchronize the images displayed on your screen with those sent by your graphics card (NVIDIA compatible). The result is a stunning image of realism: the effects of tearing (image tearing) and stuttering (image jerking) will only be ancient history!
The XG270 gaming screen supports HDR 10 (High Dynamic Range) technology and will give you more realistic images with ever more detailed colors. Thanks to this technology, the whites will be brighter and the blacks deeper for more real-life gaming sessions. In addition, this monitor has a 99% SRVB color palette for even more immersive and visual quality.
The XG270 achieved an average of 277 nits of brightness, which is far from its 400 nits expected.
This ViewSonic screen has an integrated RGB system. You will be able to create your own gaming atmosphere thanks to the LEDs located at the back of the screen. Depending on your mood, you can customize this system with, for example, intense colors during competitions and softer colors when watching videos. This system is easy to use and can also be synchronized with your other RGB devices (compatible) to create a homogeneous atmosphere for your set-up.
Behind the ViewSonic, XG270 are two 3 W speakers that are powerful enough to fill a small conference room, but which did not sound so good.
Connectivity:
The XG270 has the full connectivity with 3 video inputs to connect it to your computer: 2 HDMI 2.0 ports and a DisplayPort. It also has a 3.5 mm Jack audio output to connect your headphones.
Pros
easy to configure
240 Hz refresh rate &1 ms response time
G-Sync compatible
RGB Elite Backlight
Anti-flicker and anti-blue light technologies
Built-in 2 x 3 W speakers
Bottom Line: The ViewSonic XG270 offers a 27-inch colorful screen with a 240 Hz refresh rate, a ton of display settings, and supports both AMD FreeSync and Nvidia G-Sync. But the speakers aren't great and the support is a little too big for some offices. if you need that 240Hz refresh rate, the ViewSonic Elite XG270 is one of the best gaming monitors under 500 you can buy.
Key Specifications
Size 27″
Panel Type IPS-Type LCD
Resolution 2560 x 1440
Aspect Ratio 16:9
Pixels Per Inch (ppi) 108 ppi
Maximum Brightness 350 cd/m2
Contrast Ratio 1000:1
Refresh Rate 144 Hz
Adaptive-Sync Technology G-Sync, FreeSync, Adaptive-Sync
Bit Depth / Color Support 8-Bit+FRC (1.07 Billion Colors)
HDR Compatibility HDR10
Color Gamut 98% DCI-P3 98% CIE1976
Response Time 1 ms (GtG)
About:
The LG UltraGear 27GL850-B is a very good 1440p monitor. It has a very good response time, faster than most 144 Hz monitors seen so far. As a result, every scene has very clear movement, and there is little blurring behind the fast-moving object.
There is also a very low input delay for a responsive gaming experience. This monitor supports AMR FreeSync variable refresh rate (VRR) technology and NVIDIA is certified as G-SYNC compatible, so VRR automatically works with the latest NVIDIA graphics cards.
Also Read: Best Gaming Monitor Under 300 Dollars
Design & Performance:
The monitor has a sober and elegant design. The frame is very fine on three sides while the logo is positioned in the low frame at a size that does not bother. Unlike the other gaming monitors, LG 27GL850 has elegance and is a product that you can safely rest on the desk without feeling embarrassed.
The monitor is constructed of solid plastic which makes it sufficiently stable. The panel does not have glass and this avoids annoying reflections.
The monitor is easily mountable with a few simple steps and it is possible to use a third-party support arm (to attach it to the wall for example). It can be adjusted in height, tilt, and turn.
The viewing angle is excellent but only as regards the colors. Just tilt the head a little or simply change the viewing point and you can see the headlights on the four sides of the panel.
Features:
The LG monitor is an IPS type with a 10-bit color depth (8bit + FRC) and a maximum brightness peak of 350cmd.
The first thing I noticed when the monitor was on and connected was the vividness of the colors. Compared to my old TV panel, LG 27GL850 shows a vivid image, perhaps a little excessive with full colors, but capable of surprising for its chromatic accuracy and precision in shades. The brightness is excellent and you return real lights with always well-lit scenes even in the darkest scenarios.
The monitor interface is controlled via a lever located at the bottom and easily accessible, even in the absence of light. A single command that allows you to manage all the screen functions comfortably and intuitively.
The monitor includes two customized profiles (Gamer 1 and 2) and 6 others set by the manufacturer: FPS, RTS, Vivid, Reading, HDR effect, and sRGB.
Among the menu items, there is a section dedicated to video games: from here you can activate the adaptive sync, the black stabilizer, the response time ("faster" is from 1ms), and lastly a digital cross that appears in in the middle of the screen, a feature designed for shooters.
Gaming: The LG monitor is perfect for video games as it is capable of giving a vivid and bright image with excellent colors without giving up low response time and certified compatibility with G-Sync, combined with the 144hz display speed.
HDR: This monitor is HDR certified: but it's a farce. The monitor releases at most 350cmd which does not even reach the legal minimum of 400 candles. Windows 10 recognizes it as HDR but the effect when active is unrealistic and even with games (Battlefield V) the image appears more contrasted but still worse because it is artificially modified. In movies, the only advantage is that it allows you to watch movies in HDR. But don't expect to be amazed by brighter images, you simply see the correct colors (HDR films in non-HDR monitors have washed out colors).
Connectivity:
The monitor includes 2 HDMI outputs and 1 a DisplayPort (including both cables in the box) plus 2 USB 3.0 ports and a 3.5 Jack output for headphones (the monitor has no speakers). The cables are easily accessible and the number of video ports is sufficient for most users.
Pros
Image well calibrated by default
Neat ergonomics
HDR compatibility
Cons
No black image insertion system (ELMB or Motion Blur Reduction)
Contrast ratio is low
Bottom Line: The LG 27GL850-B is a very suitable monitor for almost all applications. Excellent game monitor with exceptional response time and very low input delay. With a wide viewing angle, excellent peak brightness and excellent reflection management, it's ideal for office use and video viewing with friends. It provides a decent HDR gaming experience.
Key Specifications
About:
The BenQ Zowie RL2755 model, a worthy counterpart dedicated to the world of consoles. The monitor is a 27-inch screen that boasts high-end features and a smart and smart design, without forgetting fuel efficiency and a reasonable price. The excellent response speed and highly customizable settings are its strengths and make it an ideal product for all the most demanding and competitive players.
So if you are looking for a new high-performance screen and you are tired of the compromises imposed by traditional televisions, BenQ has the right one for you.
Also Read: Best 1080p IPS Gaming Monitor
Design & Performance:
The Design is a solid horizontal bracket with rubberized finishes, specially designed to accommodate the ergonomics of a possible joypad. In addition to the comfortable stand-system, however, we also find practical cable gland housings and a removable attachment for the headsets at the rear of the panel. The rest of the structure is well-built, with well-made plastic bodies, colored in a pleasant matte black, with some red details.
The resolution is clearly in 16: 9 format, with a refresh rate of 60Hz and a native 1080p and without overscan, but which on occasion also allows manual scaling and even the possibility of emulating various image ratios. Regarding the contrast we have a declared value of 1000: 1 and a DCR (Dynamic Contrast Ratio) of 20M: 1, with a brightness of 300 cd / m² and a viewing angle of 170 °.
Not adjustable in height, you can, however, hang it on an ergonomic arm thanks to the presence of a VESA fixing of 100 x 100 mm. Build an environment that suits you for maximum comfort!
Features:
Resolution: The Full HD resolution of 1920 x 1080 pixels guarantees a level of detail sufficient to enjoy your game, while the brightness of 300 cd / m² will not fail you, even at night. The striking contrasts will bring all the depth that your colors deserve.
Equipped with a blue light reduction technology, this reduces harmful light, responsible for eyestrain (among others) for greater comfort in everyday life and more natural colors. Play with ease!
Image Quality: The monitor is capable of excellent overall image quality, excelling above all in terms of definition. The frames remain perfectly sharp even in fast-moving situations and the blur effect is practically imperceptible.
The customization options are many and represent another strong point of this monitor: the simple and intuitive OSD menu allows you to quickly change the preset profiles, with a good variety of presets designed for the main types of video games (FPS, RTS, Beat 'em up). The customization continues with the "Black Equalizer" and "Low Blue Light" menus: the first allows you to adjust the yield of blacks, while the second change the blue luminescence typical of digital monitors, which is often responsible for eye strain.
Sound: The audio side instead consists of two modest, but always welcome, speakers of 2W each
Connectivity:
The RL2755 has really thought of everything! Equipped with a double HDMI output, do not hesitate to simultaneously connect your computer and your favorite game console to it! Indeed, this monitor has been designed with the aim of providing console players with a screen that meets their expectations for playing with good display performance.
The ultimate in ergonomics, this gaming screen also includes support for storing your headphones between two gaming sessions. No need to leave it lying around on your desk, hang it properly!
Summing up ergonomics (twice), the inclination of the foot has been specially designed to rest your joysticks. Whether you are an Xbox or PlayStation player, your controller is neatly wedged under the screen of your screen.
The jack connector (3.5mm), while for video connectivity we find two HDMI ports, one DVI and the classic D-SUB.
Pros
A TN panel with an honorable rendering by default.
Good overall performance for the game (responsiveness, display delay).
An acceptable contrast ratio (more than 1000: 1).
Cons
Not adjustable in height
Limited viewing angles
Bottom Line:The RL2755 is a gaming monitor under 500 dollars that offers honorable performance. Its performance in terms of image and responsiveness make it a good model for console gaming. But if it can be used on a PC, the absence of 144 Hz and black scanning make it a model that is ultimately quite classic and will have to compete against other 27 "monitors that are cheaper and just as effective.
5. Samsung C27HG70 Best Curved Gaming Monitor Under $500
Key Specifications
About:
The curved Samsung C27HG70 gaming screen is a very fast screen for gaming and has a very good display quality! Thanks to its 27-inch VA Quantum Dot panel, you will appreciate the richness and color fidelity in WQHD 2560x1440 and at the very high frequency of 144Hz controlled by Freesync 2!
Design & Performance:
The C27HG70 is a perfect ally for your PC video games! Its viewing angles are wide and offer an amplitude of 178 degrees horizontally and vertically. These are all the more precious as the 27-inch slab for a deep immersion in your everyday movies and games!
To improve your playing and viewing comfort, your Samsung PC screen has a new ergonomic stand! You can adjust the rotation, tilt, pivot, and height adjustment to find the perfect position according to your desires!
Designed to meet your everyday gaming needs, the CHG70 has a revolutionary radius of curvature of 1800R, which gives you the impression of being literally sucked in and immersed in the world of your game, a bit of the same way the IMAX screen immerses the audience in the film.
The advanced technology of the VA panel e Samsung minimizes light leakage across the screen and offers a better contrast ratio of 3000: 1 for deep blacks and brilliant whites, even in the darkest scenes and/or the brightest.
Height-adjustable foot: 145 mm
Rotation, tilt, pivot, and wall mounting (VESA 100 x 100)
Features:
In addition to a very precise WQHD resolution is 2560x1440 pixels, the C27HG70 monitor also has an extremely low response time of only 1 ms! Finally, the menu has been reworked for more information on the screen and above all, superior ergonomics in its use.
In addition to its responsiveness, this PC gaming screen can call on its exceptional fluidity to seduce you thanks to a weighty ally: the Freesync 2 technology developed by AMD Radeon! This feature synchronizes the number of images displayed by your screen and the number of images sent by your graphics card. The result is an extremely fluid image without tearing or stuttering effects. This breathtaking fluidity translates into playing comfort that simply leaves you dreaming.
With its maximum refresh rate of 144 Hz, don't be afraid to put your games at a maximum resolution without suffering untimely drops of framerate! The C27HG70 covers you and brings you victory on a silver platter!
Add to that an attenuation of the blue light directly integrated into the screen to obtain a fluid, fast screen that reduces your eye strain when you play for several hours!
Add the ultimate visual experience to your gaming console with the world's first QLED gaming monitor, an innovative blend that combines HDR (High Dynamic Range) and new Quantum Dot metal alloy technology from Samsung.
Your Samsung C27HG70 screen uses Quantum Dot technology for unprecedented display quality! With quantum dots, your Samsung screen covers 125% of the sRGB standard with a wider and more precise palette of colors, notably darker and perfectly sharp reds and greens even in bright conditions! Office, video games, movies, your Quantum Dot screen always offers you the best just for your eyes!
With a pixel density of about 1.7 times higher than Full HD, the CHG70 displays characters and game scenes with striking detail and provides a panoramic view of the entire battlefield. So you can easily spot enemies who are trying to surprise you, regardless of their angle of approach.
Gaming Performance:
The CHG70's Arena lighting projects pulsed light play on a wall behind the monitor to add an additional ambiance to your gaming experience.
With the gamer- optimized Samsung OSD dashboard menu, you have a full view of the game settings at a glance and use keyboard shortcuts to change the settings as desired.
Developed in collaboration with the Samsung Galaxy Team, winner of the 2016 League of Legends (LOL) World Championship semi-final, the factory-calibrated CHG70 gaming display modes instantly optimize settings for sharpness, color values, black gamma levels, and ratios contrast for all game genres (FPS, RTS, RPG or AOS).
Connectivity:
The CHG70 has a DisplayPort and 2 HDMI ports , offering a multi-connection interface that allows you to easily connect PCs, game consoles, additional screens and other devices for your multitasking needs.
Pros
HDR makes the dark areas darker and the bright areas brighter
Curved & ultra-fast response time
FreeSync 2 and G-Sync compatibility
Rich, nuanced colors with 1.07 billion colors
Eye Saver mode
Cons
Foot depth.
No USB ports on the edge.
Bottom Line: The Samsung C32HG70 offers everything one expects from a monitor intended for gamers: excellent reactivation, a high refresh rate, a large diagonal and a Quad HD definition particularly suited to current configurations. It even offers the luxury of HDR compatibility with a satisfying light peak and interesting contrast. 
Key Specifications
Size 27″
Panel Type TN LCD
Resolution 2560 x 1440
Aspect Ratio 16:9
Maximum Brightness 350 cd/m2
Contrast Ratio 1000:1
Dynamic Contrast Ratio 100,000,000:1
Refresh Rate 144 Hz
Adaptive-Sync Technology G-Sync, FreeSync
Bit Depth / Color Support 8-Bit (16.7 Million Colors)
Color Gamut 75% NTSC
Response Time 1 ms (GtG)
Viewing Angle Horizontal: 170°
Vertical: 160°
About:
The ASUS MG278Q monitor is a gaming monitor designed for victory in professional arenas. With its WQHD panel with 144 Hz refresh rate and 1 ms response time, it offers high display performance. In addition, its ergonomic design and Flicker-Free and Ultra Low Blue Light technologies ensure top comfort during your long gaming sessions.
Also Read: Best Portable Monitor For Gaming
Design & Performance:
The MG278Q gaming monitor is specially designed for your long gaming sessions. Its slim profile and narrow frame make it a perfect screen for multi-screen display. The MG278Q sports an ergonomic chassis that you can adapt to your liking by adjusting its height, angle of rotation, tilt, and pivot. Its practical design allows you to easily separate the monitor from its support to hang it on a wall.
Ergonomic design with height adjustment, horizontal rotation, and 90 ° swivel
Features:
Resolution: The ASUS MG278Q monitor offers a native resolution of 2560 x 1440 (WQHD) and a pixel density of 109 PPI. You will know the pleasure of detailed images and 77% more workspace on the screen, compared to Full HD screens (1920 x 1080). These multiple details add up to immerse you even deeper into the games.
With a response time of 1 ms, the ASUS MG278Q display is the fastest and helps eliminate the drag effect. This performance allows you to react instantly to what you see on the screen, especially with fast games. You will be able to take turns like a pro in racing games or take genius headshots.
With an amazing 144Hz refresh rate, fast-paced visual effects are no problem for the MG278Q. Say goodbye to fuzzy actions and gain the advantage in FPS, racing games, real-time strategy, and sports games.
The MG278Q incorporates AMD FreeSync technology, which eliminates the effects of image tearing and unstable image refresh rates to give you smooth graphics and gameplay.
Gaming: The ASUS MG278Q monitor incorporates the exclusive ASUS GamePlus function, a shortcut that allows you to benefit from improvements directly in your games and thus play to your full potential. Four different viewfinders, which are superimposed on your interface, are offered to you to choose what will suit you best for playing.
In addition, a timer is placed on the left side of your screen to allow you to keep an eye on the elapsed time while an IPS counter (frames per second) allows you to check the fluidity of the game.
Connectivity:
Digital HDMI (x2), DVI-D Dual Link , and DisplayPort connectors
USB hub with 2 USB 3.0 ports
Pros
Slim and elegant design with ultra-thin frame
Integrated FreeSync technology
Monitor compatible with NVIDIA G-SYNC technology (requires a GeForce 10 Series Pascal or GeForce 20 Turing Graphics card)
Smooth animations thanks to the response time of 1 ms (gray to gray)
Built-in speakers (2x 2 Watts)
Cons
No backlight scanning
Limited contrast ratio
Reduced viewing angles
Bottom Line: The Asus MG278Q remains a very good monitor for the game by offering good responsiveness, support for FreeSync and now G-Sync between 35 and 144 Hz, all for a measured price.  
7. Acer Predator XB241H Hight End Gaming Monitor Under 500 Dollars
Key Specifications
Size 24″
Panel Type TN LCD
Resolution 1920 x 1080
Aspect Ratio 16:9
Maximum Brightness 350 cd/m2
Contrast Ratio 1000:1
Refresh Rate 144 Hz
Adaptive-Sync Technology None
Bit Depth / Color Support 8-Bit (16.7 Million Colors)
Color Gamut 72% NTSC
Response Time 1 ms
Viewing Angle Horizontal: 170° Vertical: 160°
Built-In Speakers Yes, 2 x 2 W
About:
The Acer XB241H turns out to be one of the most popular monitors of the moment thanks to its features, including the rather fast refresh rates and the IPS technology, which offers bright colors and 165 Hz overclocking to enhance any gaming experience.
Also Read: Best 24 inch Monitor For Gaming
Design & Performance:
The Acer XB241H monitor is very elegant with its matte finish, enclosed in a black frame with a very minimal bezel and a clearly visible logo on the lower seal.
The structure of the screen is very robust, the construction materials are of quality, moreover, the ergonomic design allows it to rotate from 30 ° up to 90 °.
The function button, as well as the power button, are located on the lower right side of the frame to switch the monitor functions; from these buttons, you can access the functions that allow you to adjust the color, brightness, and contrast.
Features:
Acer XB241H features a 24 ″ screen, with aspect ratios in 16: 9, viewing angles of 170 ° / 160 ° both vertically and horizontally and a maximum resolution of 1920 × 1080 pixels.
To improve the surprisingly fast refresh rate of the monitor, the G-Sync function allows you to benefit from excellent performance both during the game and during normal use of the screen.
NVIDIA G-Sync synchronizes the refresh rate with the GPU, which allows you to enjoy the high game performance and reduce any hassles, interruptions, and input lag so that the experience will be much more fluid.
Acer Xb241H is equipped with a TN panel that has not disappointed the expectations of those who have chosen this monitor to benefit from a better color quality, maintaining a response time of 1ms.
The screen has low-consumption LED lighting, about 28 watts, which makes the monitor even more interesting because it allows you to enjoy good savings on your bill.
Connectivity:
The Acer XB241H monitor has two video ports, i.e. an HDMI port and a DisplayPort port, DVI, and VGA ports are not available, which means that older devices cannot be connected.
There is also a port for a headphone jack or for connecting external speakers , although the monitor has two built-in two which release good sound.
Pros
3D Vision 2 technology
Height adjustable foot
Faithful image by default (color, temperature and gamma).
Cons
Reduced viewing angles.
Limited connectivity
Bottom Line: The Acer Predator XB252Q is a very responsive monitor and will satisfy players eager for performance. It stands out from the competition by its image quality at the factory and its G-Sync compatibility which will delight owners of GeForce cards. We can simply blame him for his reduced viewing angles and limited connectivity, common to all G-Sync monitors. 
How to Choose The Best Gaming Monitor Under $ 500 | Ultimate Buyer's Guide 2022
The main features to consider when choosing the best gaming monitor are:
Resolution:
As for the resolution of the monitor, these days you do not choose anything less than a full HD 1080p (which corresponds to the resolution 1920 x 1080). Most of the screens
will have this resolution, but make sure if you want to buy it. The next step is the 1440p (2560 x 1440, also known as Quad-HD) resolution that you'll find on 25-inch and larger screens and will require better hardware to run games smoothly.
Then there is the 4K (3440 x 1440) resolution that requires even more power from the PC, so it's not for everyone. In addition, 4K monitors are expensive and it pays to wait until they become more accessible, unless you have a high budget of course. So when you buy the monitor check that your video card supports this resolution.
Response Rate
The monitor's response rate refers to how quickly the screen updates images and is one of the most important specs to consider when chasing the best gaming screen.
The lower the response time and the better the monitor (lower response rates mean that the screen updates are faster) and for a fast game, you should want a monitor that has a response rate of 8ms or less.

A rate of 6ms or less is even better, with 2ms and 1ms you would have the ideal situation. If you are playing a fast-paced action game, such as running games or a first-person shooter and the monitor has a slower response rate, such as 10ms or more, chances are you will experience what is known as "ghosting" or delay. .
Ghosting occurs when the previous image displayed on the screen can still be seen (like a stain) after the image has changed. The better the response rate, the less noticeable the previous image will be.
Refresh Rate
One of the most important factors to consider when looking for the best gaming monitor is the refresh rate. The "refresh rate" is the number of times per second in which a display updates its image. Since movement is shown by the difference between frames, the refresh rate imposes a limit on the number of frames shown.
The refresh rate is not the same as the frame rate! The refresh rate is a monitor value, while the frame rate is a value that affects the information sent by the video card. Improving the refresh rate will increase your fps (Frame Per Second ie frame rate) only if your video card already produces a greater number of FPS than the current Refresh Rate.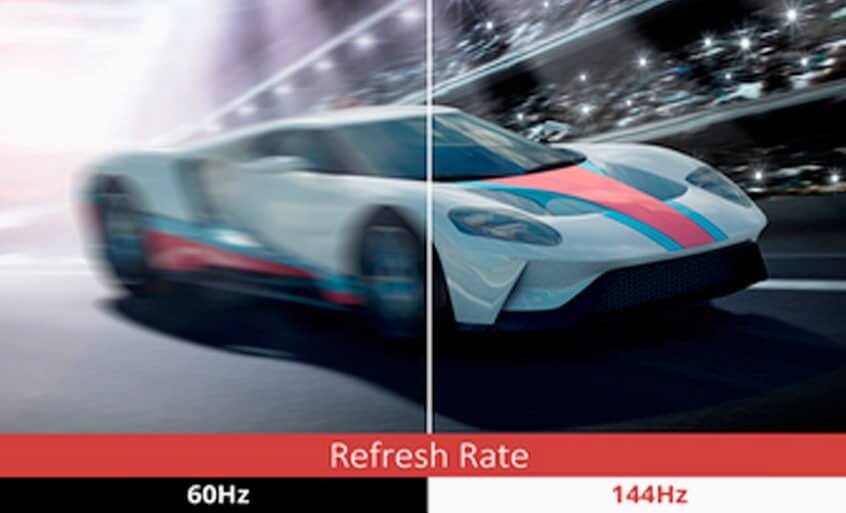 Ex:
My video card produces 120 FPS but my monitor has only 60HZ of refresh rate so the game will be displayed at 60 FPS (the monitor acts as a funnel).
Using a 144HZ model
the 120FPS produced by the video card will be the actual FPS to which we will play and therefore we will enjoy 120FPS in play.
A higher refresh rate allows you to enjoy higher frame rates in your games without accusing graphical tearing, which can happen when there is a discrepancy between the graphics card frame rate and the screen refresh rate.
A standard monitor has a standard 60Hz refresh rate, which is fine if you play "normal" games and if you can't afford a more expensive model, but if you want the best gaming experience I recommend you shell out a little 'more for a screen with a higher refresh rate, such as 120Hz or 144Hz.
The difference between 120Hz and 60Hz is undoubtedly noticeable, but if you choose a typical 60Hz monitor, it's not the end of the world and you can still enjoy a fast-paced game as long as the response rate (explained above) is fast enough. But yes, if you can take 120Hz or more and you will never go back!
Dimension
The size you need to choose depends on your personal preferences and how much you are willing to shell out for the new screen. A massive display can cost an eye of the head, especially high-quality ones with good specs.
Another consideration to make is how powerful your gaming system is because larger screens are seen at higher resolutions and require more powerful hardware in order to be rendered quickly and smoothly.
Most gamers will be happy with a 23-24-inch monitor that's large enough to be immersive, but if you want a better gaming experience, a 27-inch screen is worth considering. The only downside to large screens is that once used, going back to a smaller screen will be tough.
LED vs LCD?
The LED monitors are exactly like the LCD ones, apart from using an LED backlight, this provides some advantages such as a brighter and more intense display, a thinner screen, and lower use of energy. LED monitors cost a little more than a standard LCD, but if you want the best gaming monitor make sure you have one.
Contrast Ratio
Small clarification on what the contrast ratio is. The so-called Contrast ratio is simply the relationship between the maximum brightness of white and the maximum darkness of black. A typical Contrast Ratio value is 10,000: 1 which means that there are 9,998 shades of gray between the darkest black and the lightest white that the monitor can produce. One of the problems with this report is that there is no standard in testing that manufacturers have to stick to.
There are 2 types of contrast ratios that manufacturers refer to in monitor specifications:
Dynamic Contrast, or dynamic contrast this is unreliable data, everyone measures it as he likes, it could be that blacks are measured with the monitor off and whites putting the brightness settings at maximum, etc someone has come to get results of "several million": 1 which makes this specification often reported and used as a source of pride by the producers null and void, this data only serves to create HYPE without any foundation.
The Static Contrast Ratio, on the other hand, is more reliable as this measurement is carried out (always by the manufacturer) on the monitor both as regards white and black on the same screen, at the same time, and with the same source. However, the manufacturer may always change the monitor settings to alter the results. Although it is more reliable data, this too can be influenced in the test phase and unreliable.
The contrast ratio could be a useful specification for generally comparing the image quality between different monitors. In general, the higher the contrast ratio, the better the image quality. With high contrast levels, your screen can produce deeper black levels, which create a more immersive and visually intense experience. Remember that the contrast ratio is not always an accurate measure of image quality, so don't use it alone to compare two monitors as there is more than that.
Viewing Angle
If you look at an LCD monitor from the side, you will notice that the image is less bright and the colors may look strange. At extreme angles, the whole image may even disappear. The viewing angle of an LCD model is the angle where you can still view the screen clearly and is usually listed in the specification list.
The higher the viewing angle, the better, but for players, the viewing angle doesn't really matter because they look directly at the screen all the time. This information could be useful if you were to use the monitor for other things besides gaming and like watching the E-sport finale streaming with nerdy friends! and therefore you may need to watch TV from different angles.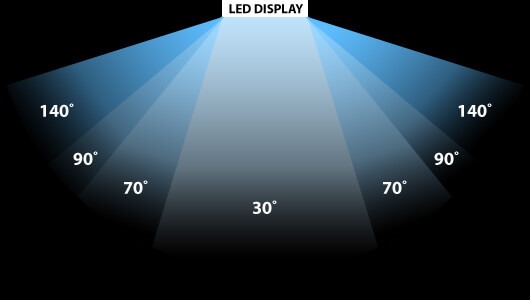 Monitors to Play: Better TN OR IPS?
Another monitor specification is the panel type: TN or IPS. TN was the most popular technology until recently and still is on the mid-range models. TN panels have a low response time and combined with LED lighting they offer excellent brightness and consume little energy.
The cons of the TN panels are the variation that the colors undergo and the inconsistency around the images as a consequence of the variation of the viewing angle and this worsens on the cheaper models, moreover, the color reproduction is qualitatively lower than the IPS.
Also Read: Cheap Gaming Monitor under $100
If the image quality is not so important to you, and you prefer to have a monitor with a deficient response time at an affordable price, the TN panel can be a good choice.
The alternative is the IPS panels. This is a more recent technology, more expensive and with higher consumption but with a much better color reproduction than TN panels. One of the flaws of these panels is the higher response time compared to TN panels.
An evolution of the IPS panels are the S-IPS (Super IPS) panels that offer a response time equal to that of the TN panels but with the excellent images of the IPS panels and these are the best monitors currently available, also with the application of the G-sync and FreeSync technologies, models with IPS panels can reach more than 144HZ refresh rate.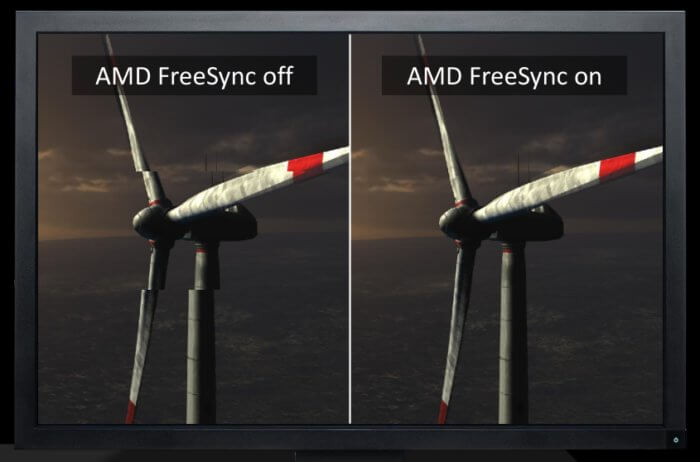 G-Sync and FreeSync
G-Sync and FreeSync are 2 very similar technologies that serve to make the gameplay more fluid. One of their main objectives is to eliminate screen tearing, that is when a horizontal line appears on the screen during exciting actions that cut the monitor in 2 and cause part of the images to be lost.
These technologies prevent this problem and reduce input lag. They do it differently but with similar results. G-sync is the technology developed by Invidia and FreeSync by AMD. G-sync uses a chip inside the monitor while FreeSync is managed by the video card and regulates its refresh rate using Adaptive Sync inside the Display Port.
The G-Sync seems to work slightly better and the FreeSync is more widespread and cheaper, the two technologies are linked respectively to the Nvidia and AMD video cards, so if you have an Nvidia video card go for G-sync while if you have AMD for FreeSync.
The Input lag
Input lag, although very important, is often overlooked. While a video is running or simply using the computer system, input lag can become an obstacle and affect the effectiveness of the operations performed.
What we are talking about is the time it takes to start and run a process (showing it on the monitor). Basically, from the moment of the mouse click until you see the actors appear on the screen. Input lag is only the internal delay time, but as you know, internet connection is also a significant contributor to online games - notice the difference.

For an amateur or professional player, a delay of more than 30 milliseconds is an obvious problem, especially when playing in FPS mode, racing games, or games that typically require quick action. In addition to the internet connection, it has emerged that one of the main reasons for unspecified errors or problems during the game is the high input lag.
Thus, input lag, while not a standard measure for overall screen performance, is significant enough for most gamers. The reason why it is added to this guide. For the average player, an input lag of 30 milliseconds or less would be fine, while professional players need a 10ms maximum lag.
Connectivity
A game monitor should be equipped with a variety of video inputs, so that it can be connected to multiple PCs and game consoles such as Sony's PS4 Pro on Amazon and Microsoft's Xbox One S. Dual HDMI ports are ideal, as the main consoles use HDMI, while some high-end graphics cards offer both DisplayPort output and DVI connectivity. USB ports are also a good feature, as they make it easy to connect to game controllers, mice, USB sticks, and other external peripherals.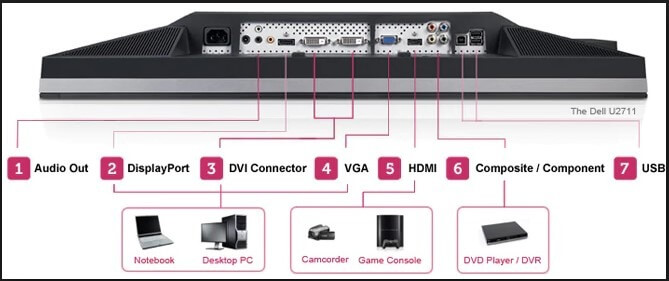 The side USB ports make it easy to connect and disconnect peripherals without having to reach the back of the monitor. A powerful speaker system with an integrated subwoofer will improve your gaming experience and save you desk space; Moreover,
FAQs
Conclusion
Well, This was all about Best Gaming Monitor Under $ 500. The monitors we listed above are perfectly capable of bringing any game to life, while still providing enough energy to throw hand grenades.
However, it is vitally important to have a system capable of processing enough frames on these monitors: it makes no sense to buy a high-level game display if your PC can only run 20 frames per second in your favorite game, so always make sure to choose a balanced version, so as not to slow down the system in any way.
Feel Free to post your feedback in the comment below, & if you liked this great unbiased reviews and guide, then share it with your friends.
Top-Rated Gaming Monitor Under $ 500
Also Read: