If you are looking for the best monitor for video editing or graphics designing or parallel purpose in 2022 then you are landing on the right post.
I did in-depth researched on the video editing monitors and will cover each aspect of this buying guide.
Keep Reading article till the end, all your questions will be answered, if you want to learn more about monitors, then read our Monitor Buying Guide.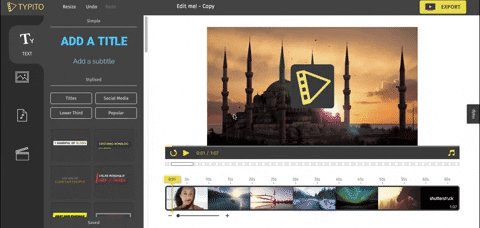 As you know the video editors and YouTuber always need a top-quality monitor, so they can evidently envision the effects and changes one they done with editing.
The Monitor for Video Editing display true colors, crusty details and reproduce all components of frames with a rich view.
The Colors are the key in video editing and if they are not sound organized on monitor screen then it turns out to be problematic for a video editor to make improvements.
There are many monitors available on the market but I have included only the best & cost-effective monitor for editing and designing work that meets the requirement of beginner to professional's level.
All the monitor in my comparison table has the best size, panel type, color accuracy, response time and great viewing angles.
Also. These monitors have integrated low blue light filters and flicker-free to protect your eyes from damage & fatigue.
Important Message: The wider the color gamut, the more expensive the monitor will be, so pick the right color gamut & resolution according to your requirement and need.
Best Monitor For Video Editing 2022
Note: The terms "photo editing", "photography", "video editing" and similar are used here interchangeably. All refer to tasks that need monitors with high color accuracy, extremely good tone reproduction and good viewing angles.
Best Monitor For Video Editing 2022 | Comparison Table
Top 3D & HD Video Editor Monitors | 5-Stars Picks
Best Monitor For Video Editing 2022 | Products Overview
1. Dell UltraSharp UP3216Q: Best Monitor for Video Editing (Editor's Choice)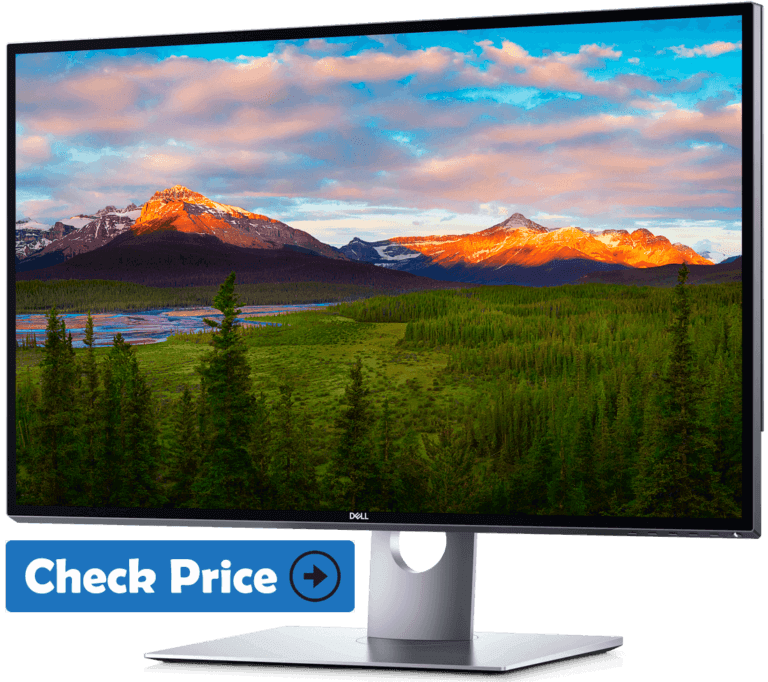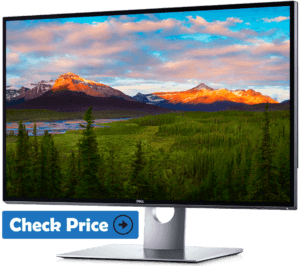 Key Specifications
Screen size: 32-Inches
Resolution: 3840×2160 UHD/ 4K
Brightness:  cd/m²
Color Depth: 10-bits
Color Gamut Adobe RGB over 99.5%
Response Time: 6 ms
Refresh Rate: 60Hz
Contrast Ratio:
Aspect Ratio: 16:9
Panel Type: IPS
Description:
If you are looking for attractive Ultra HD 4K resolution & cost-effective priced monitor for video editing and graphic works, then the largest Dell UltraSharp UP3216Q monitor with PremierColor would be the ideal choice and it is also my choice because I am used it since 1 year, providing exceptional color accuracy and professional standards.
Design
Performance
Features
Connectivity
The design of monitor is very flexible and robust. Quickly adjust the monitor to adapt it comfortably to your way of working. Tilt, swivel and adjust the height of your monitor to maximize viewing comfort.
The panel is covered with an anti-glare finish, which will make office use stress-free.

Whether you use it for graphic design, video editing, animation or professional photography, the Dell UltraSharp 32 Ultra HD 4K monitor with PremierColour, this monitor allows you to focus on the smallest details so your jobs get the attention you need.
Achieve better viewing with the Ultra HD resolution of 3840 x 2160; this is four times the Full HD resolution. With an extremely high pixel density, you will see the smallest details in images and videos without quality limitations.
Increase productivity with a 31.5 "screen, which gives you more room for your most important projects Get a clear and uniform view of distortion-free colors with an ultra-wide 178 ° / 178 ° viewing angle.
The UP3216Q with PremierColour now offers a wider color coverage with 100% of the REC709 color gamut and 87% of the DCI-P3 color gamut, plus 99.5% of the color gamut of Adobe RGB and 100% of the range of sRGB colors.
This 31.5 "monitor is adjusted at the factory with a Delta-E value of less than 2 so that you have accurate and uniform colors from the start. Reveal a great level of detail, even in dark areas, with a depth of 1070 million colors. Adjust your colors with the custom color mode, or make more adjustments to the hardware look-up table (LUT) accessible to the user.
It has a Security lock slot.
Low Inut lag & Motion Blur reduction technology is embeded in monitor.

The HDMI 2.0 port allows 4K content to be transferred at 60 Hz without image quality limitations.
The UP3216Q also includes DisplayPort ports, Mini DisplayPort, 6-in-1 card reader and HDMI 2.0 / MHL 2.0 with HDCP 2.2 to not limit image quality, digital connectivity and content protection.

Pros
Enjoy broad connectivity with greater bandwidth
Complies with the latest environmental and regulatory standards
With tremendously high pixel compactness
It you can run your mac pro and macbook
With its back-plates, you can easily mount it on wall
It includes AMD FreeSync
Cons
Doesn't have G sync technology
Bottom Line: This monitor beasts is good for video editors, graphic designer and general multi talented nerdy gamer.
2. Philips Bdm4350uc:  Best 4K Monitor for Video Editing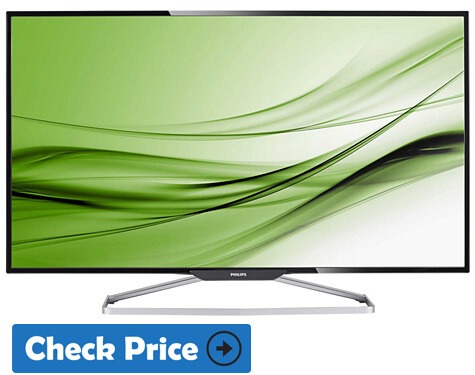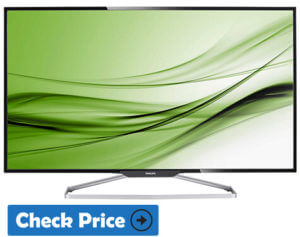 Key Specifications
Screen size: 42.5-Inches
Resolution: 3840 x 2160 UHD/4K
Brightness:  300 cd/m²
Color Depth: 10-bits
Color Gamut: 100% sRGB
Response Time: 3ms
Refresh Rate: 60Hz
Contrast Ratio: 5000: 1
Aspect Ratio: 16:9
Panel Type: VA
Description:
For many, the idea of having a good monitor, capable of offering great image quality, is something that pleases us a lot.
The problem is that most manufacturers do not launch large inch models and for the rest, they start adding Smart TV platforms and other extras seek to add value but also increase the price.
But Philips has announced its Bdm4350uc, a 42.5 "monitor with 4K UHD resolution. The VA type panel (a variant of the TN that without getting IPS offers good results) would have a 60Hz refresh rate, 5000: 1 contrast, and brightness of 300 cd / m2 and viewing angles of 176 º.
Design
Performance
Key Features
Connectivity
Attractive bezel design for an elegant look. The stylized bezel design adds an elegant appearance to a public screen so that it can be attached to almost any environment. In addition, it is ideal for a mosaic matrix video wall.
The Philips VA LED display uses advanced vertical alignment technology that provides super-high static contrast rates to enjoy vivid, bright images. Standard office applications can be handled with ease, although it is especially suitable for photos, the Internet, movies and demanding graphics applications.
Its optimized pixel management technology gives you an extra-wide viewing angle of 176/176 degrees, providing sharp images.
It is true that with a diagonal of 40 "it is hard to imagine it as a computer monitor. Especially since this type of solution, with 4K UHD resolution for professionals, is setting its size at 31 or 32 "maximum. But if we have a certain distance it can be more than interesting to use it as an authentic all in one: work, leisure (video editing, graphic designing).

With the professional screen of 42.5 "Ultra HD of Philips, you will be able to enjoy from a greater space, to count on images to the big one and with all the details in ultra-high definition.
UltraClear 4K UHD (3840 x 2160) resolution for precision enjoyment. These recent Philips displays use high-performance panels to deliver images with UltraClear4K UHD (3840 X 2160) resolution.
SmartImage is an exclusive and cutting-edge Philips technology that analyzes the content that appears on your screen and gives you an optimized screen performance.
The simple interface allows you to select several modes, such as office, image, video, game, saving, etc., to adapt to the application in use. Depending on the selection, SmartImage dynamically optimizes the contrast, color saturation and sharpness of images and videos for unbeatable screen performance.
The saving mode option offers you greater energy savings.
MHL technology to enjoy the contents of mobile phones on a large screen
MultiView enables active dual display and connection at the same time
LED technology ensures low power consumption and natural colors
A pair of high-quality stereo speakers integrated into the display device. The loudspeakers are visible when they are front projection, not when they are of inferior, superior or posterior projection, etc., depending on the model and the design.
With four USB 3.0 connectors for convenient access and fast charging
Display Port, Mini Display Port, 2 HDMI connections (one of them MHL), 3.5mm audio input and output and VGA connection make it a very complete screen in connectivity. It also supports the Picture in Picture function.
The HDMI connection only supports 4k video at 30 Hz. Display port and mini display port does allow us to display a 4k video signal at 60 Hz

Pros
The VA display provides stunning images with a wide viewing angle
Default settings SmartImage to optimize image settings easily
VESA mount for a perfect configuration on wall
Zero power consumption with 0 watt switch
Cons
Expensive but worth your money
Bottom Line: If you want a 4k ultra HD monitor with big screen, then this one is suitable for you, it have a lot of features but costly.
3. ViewSonic VP2468 Best Entry Level & Economical Monitor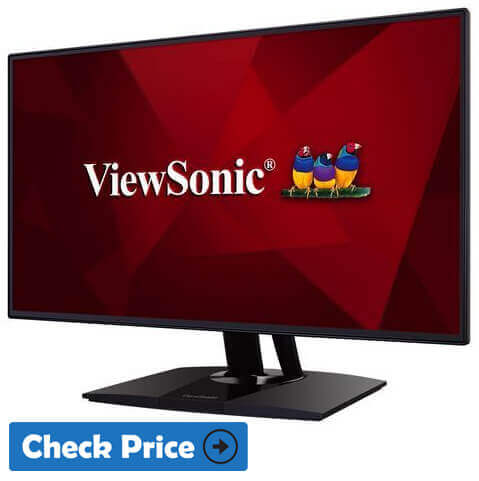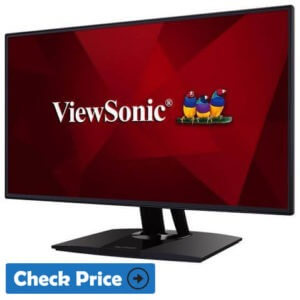 Key Specifications
Screen size: 24-Inches
Resolution: 1920 x 1080 FHD
Brightness:   cd/m²
Color Depth: 14-bits
Color Gamut: 100% sRGB
Response Time: 4ms
Refresh Rate: 144Hz
Contrast Ratio:  3000: 1
Aspect Ratio: 16:9
Panel Type: IPS
Description:
ViewSonic VP2468 monitor, a brand specialized in professional editing monitors, a model focused on photography and design professionals, which gives us an image quality in Full HD with an exceptional representation of color.
If you are an entry-level video editor then we keep this monitor for you on our list, because it completes all your basic requirement as well as will not burden your pocket.
It has a standard sRGB color gamut with accurate and reliable colors.
Design
Performance
Key Features
Connectivity
This monitor has been designed to look great in a workspace, with a minimalist design, and some features that make it ideal for particular configurations, such as being able to work at a 90º angle with its own base, or be combined with multiple screens synchronized.
The ViewSonic VP2468, is a 24" inches monitor with FHD resolution (1920 x 1080 pixels) and SuperClear IPS technology panel (In-Plane Switching) that is the same as found in most phones, and which provides an exceptional color representation and many advantages over the TN and VA technologies
It mainly focused on the professional field, maintaining a refresh rate of maximum 60Hz and a response time of 14ms may not be totally suitable for the world of video games (PS4 & Xbox) but it is more than enough for editing of images and videos, as well as normal daily use.
This monitor performs exceptionally delivering vivid colors, pure blacks, and wide viewing angles without loss of contrast or color.

The monitor has a color calibration Delta E <2 capable of delivering an amazing amount of 4.39 trillion colors.
The panel is IPS have excellent viewing angles of 178º towards the sides, which means that the colors are not lost when you look at it from the side, something very common in TN type panels.
Its excellent image quality and color rendering accuracy, achieving up to 99% coverage of the sRGB color chart.
The IPS panel of this monitor has an anti-reflective coating and Flicker-Free technology with a blue light filter that helps to minimize eyestrain.
It has pre-calibrated uniformity correction, 5 gamma settings, six-axis color adjustment or 14-bit selectable depth and 3D LUT.

Its generous amount of available ports between which we find two HDMI inputs and two Display Port that among many other things, allow us to connect up to 4 monitors at the same time to create a large super screen.
[youtube https://www.youtube.com/watch?v=fcEgWAvPphY]
Pros
9 predefined settings, and advanced mode
Most realistic color representation possible according to the light conditions of their working environment.
Ultra-thin Frame
Cons
Not 4K resolution
No speaker
Bottom Line: The ViewSonic VP2468 monitor is a great alternative if you are a vide editor, photographer, designer or professional in a related area, looking for a good sized screen, escorts, but you have a limited budget . It's almost frameless design makes it very eye-catching and even viable to work in a multi-monitor configuration with a very limited interruption by the intermediate frames.

4.Sceptre Cheapest Curved Monitor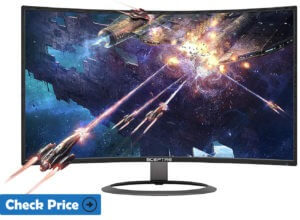 Key Specifications
Screen size: 27-Inches
Resolution: 1920 x 1080 FHD
Brightness:  cd/m²
Color Depth: –
Color Gamut: Adobe RGB over 99.5%
Response Time: 5ms
Refresh Rate: 75Hz
Contrast Ratio:
Aspect Ratio: 16:9
Panel Type: LED
Description:
The best budget curved monitor that's 1080p that is 27 inches, this monitor let's get right into it it's 75 Hertz it's a LED monitor see 27 inches it's full HD as HDMI display port VGA speakers ultra-thin metal black as 1800 r for immersive curvature.
It's a curved monitor which I always recommend because it just looks awesome way better than the flat screens and the curvature the curved display delivers a revolutionary visual experience with a leading 1800 our screen curvature.
If you want a Gaming Monitor Under $100 then you can read our seperate post on that.
Design
Performance
Features
It's a beautiful color it looks really nice, it's a metallic black and sleek design give a convincing visuals in exterior.
The performance of this monitor is great if you are picking this for video editing or photography purpose I will not recommend you because of its rich colors. But is one of the best-curved monitor for gaming.
 It's capable of delivering the 1080p video over a length of about 15 meters comes to about 45 feet using a passive cable.
the response time of this monitor is about 5 milliseconds which is really good a lot.
Using the VESA wall mount pattern, easily mount your LED monitor on the wall in a way that is both appealingly attractive and suitably practical.
Its tilt features will provide the finest angel to view and adjust the screen and keep you relaxed and ease.
It has a built-in speakers which is very convenient you don't have to plug in additional speakers it's not going to have other speakers that take space you can just use the speakers that are already bent in it delivers office level audio for conference calls as well and internet workshops and you can enjoy the audio while listening to your favorite tunes
[/su_tabs]
Pros
An extraordinary degree of flexibility
It has DisplayPort because DisplayPort gives you a really fast connection.
Bottom Line: If you are looking for a inexpensive curved monitor, then it would be ideal, but not recomended for video editing or photography. It would be ideal for gaming purposr and other daily tasks.
5. BenQ BL2711U Best UHD Monitor for Editing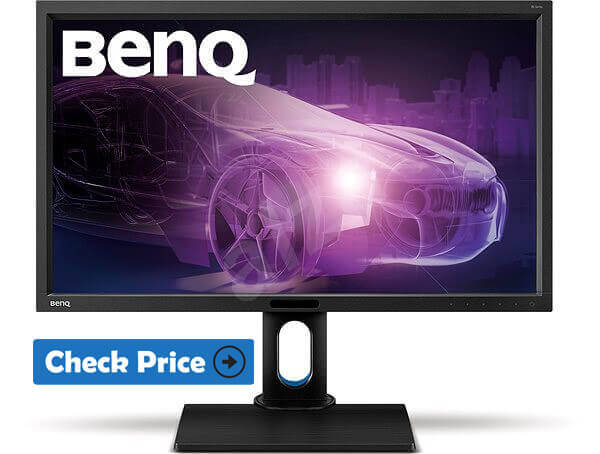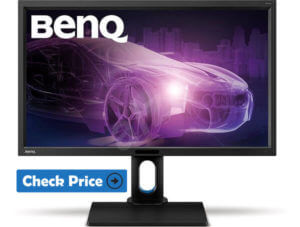 Key Specifications
Screen size: 27-Inches
Resolution: 3840×2160 UHD
Brightness:  cd/m²
Color Depth: 10-bits
Color Gamut: 100% sRGB
Response Time: 4ms
Refresh Rate: 60Hz
Contrast Ratio:
Aspect Ratio: 17:09
Panel Type: IPS
Description:
If you have a comfortable budget and you are looking for a 4K monitor (yes, you read correctly, with a resolution of 4,096 x 2,160 points), it is possible that this BenQ is what you are looking for. Its "heart" is a next-generation IPS panel with 10-bit color processing
In addition, it offers us a coverage of the sRGB color space of 100%, which makes it especially suitable for photo retouching and video editing.
If you are a web developer or software engineer, you should pick the
Best Monitor for Coding
, to protect your eyes and bring your coding to the next level.
Connectivity
Design
Performance
Key Features
Connectivity
It comes with a HDMI cable and a VGA cable for your convenience just depending on which one you like which one you don't like I know it does give a lot of bad rap obviously there are so many monitors now that you can choose from but this personally is a wonderful budget monitor it gets the job done guys
The Benq is a 27 "inches screen and 4K resolution of 3840 x 2160 specifically designed for professionals working with PTC, SolidWorks, AutoCAD, Maya or other CAD / CAM software, video editing in Final Cut or Premier Pro, photo retouching with Photoshop, or any other field of design and creativity.
It is ultra-panoramic monitors with 17: 9 format, you can rotate the monitor effortlessly, it will become part of your work routine. You will not have to reduce the size of the photos and you will avoid scrolling in very vertical photos. It also makes it possible to rotate 90º images, depending on the ratio of the workspace.
If you adopt the rotary function to your needs, this monitor will allow you to work very efficiently and comfortably.

With a wide range of adjustments, height, tilt and turn, you can adapt the BL2711U monitor to your workplace and you will have great improvements in work habits, thanks to its flexibility of 90º in turn, 45º inside turn and 5º / 20 in inclination and 140mm in height adjustment.
With a resolution of up to 3840x2160 you can enjoy more than 77% more workspace and a greater number of" PPI's "compared to conventional 1920x1080 FHD screens. Having an additional workspace means fewer steps to approach, move away, and with a greater number of "PPI's" you will have a sharper and more accurate image.
The CAD / CAM display mode is the only one that is specially designed to improve work efficiency and reduce visual fatigue in users (by making the color contrast higher, each line shown is perfectly distinguished). With BenQ CAD / CAM screens, you will never miss a line.
BenQ develops animation mode that enhances brightness in dark areas and without overexposing bright areas. With ten levels of brightness, the animation mode offers the comfort and freedom that each designer will welcome with open arms.
The BL2711U automatically detects ambient light levels to help adjust the brightness of the screen throughout the day for greater visual comfort. The intelligent reminder function reminds you to rest your gaze fixed on the screen at pre-set intervals of 20, 40, 60 and 100 minutes.
The light of the blue spectrum emitted by the monitors is one of the fundamental causes of eye damage, eyestrain, headaches, and sleep disorders.
Its four preset modes via the quick access key (Multimedia - 30% reduction, surfing the web - 50% reduction, office mode - 60% reduction, Reading - 70% reduction), and reward your eyes without losing the visual enjoyment.

You can connect different devices through their HDMIx2, MiniDP, display ports, and USB 3.0 connections If you have a Mac, you can connect the 31MU97 monitor through the MiniDP with the included DP cable, which is also compatible with the 4K resolution.
The USB ports and the three USB 3.0 allow you to connect directly to your tablet or other HD device.
Pros
From the point of view of ergonomics it is quite flexible
Multiple color modes
Best monitor for Reading books and pdfs
Presentation mode – Auto Pivot and Partition Desk
Splits your desktop into multiple screen, best for multitasking
Bottom Line:  If you are looking for the ultra High Difinatioin (UHD) monior for you editing tasks, then pick this beast, its worth you money and provide you great outputs.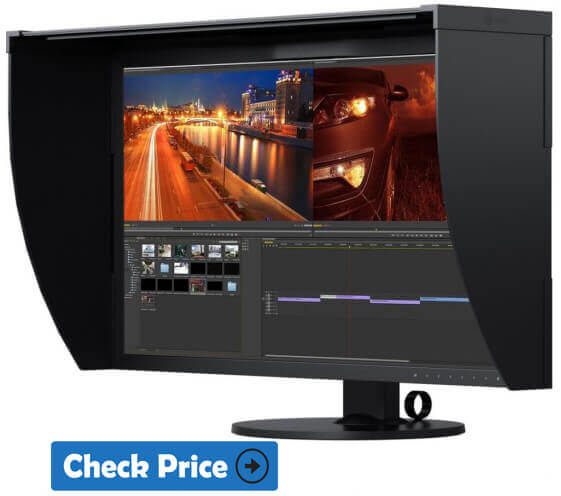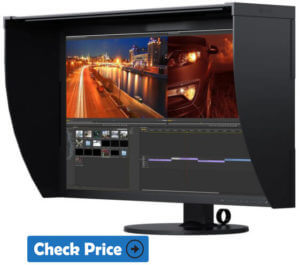 Key Specifications
Screen size: 31-Inches
Resolution: 4096 x 2160 UHD
Brightness:  cd/m²
Color Depth: 10-bits
Color Gamut: 99% of Adobe RGB
Response Time: 9ms
Refresh Rate: 144Hz
Contrast Ratio:  3000: 1
Aspect Ratio: 16:9
Panel Type: IPS
Description:
The EIZO CG319X is specifically designed for high-end video editing, animation and post-production workflows that require a wide range of colors and accurate and consistent color reproduction
Eizo produce monitors that stand out for their quality and absolute reliability. Eizo does not subcontract any step of the production process and continuously works to improve its products.
Design
Performance
Features
.
As standard with the CG Series ColorEdge monitors, the CG319X comes equipped with digital equalization (DUE) uniformity technology and a built-in calibration sensor for auto-calibration. What's new in the CG319X is the industry's first AI temperature stabilizer to ensure color stability at a higher brightness and temperature, allowing for a silent experience. The EIZO CG319X monitor has dimensions of 4096 x 2160.
The new generation of Eizo monitors has a LUT of 16 bits per channel which is equivalent to a total palette of 278 billion colors (tones). This internal processing facilitates the visualization of fine gradients without bands.

It comes equipped with HLG (hybrid log-gamma) and PQ (perceptual quantization) to display and edit HDR video content (high dynamic range).
The optimized gamma curves make the images appear more faithful to how the human eye perceives the real world compared to SDR.
A wide range of colors that reproduce 98% of the DCI-P3 color space used in the media and entertainment industry.
Built-in calibration sensor updated for greater accuracy over time
The high contrast ratio of 1500: 1 to produce true blacks
Equipped with a delayed film that allows tones to retain their depth even when viewed from an angle.
First temperature stabilizer in the AI industry: an internal temperature sensor that detects these changes and adjusts the monitor for gradations, color, brightness, and others. the characteristics continue to show with precision.
Digital equalization uniformity technology (DUE), counterweights of DUE technology. Fluctuating temperatures for a stable display of the image on the screen.
The ColorEdge CG319X is equipped with a built-in sensor that can be configured to calibrate the monitor automatically at designated times. This eliminates the need for a third-party calibration device and ensures that your screen remains accurate in terms of color. In addition, the monitor features the latest sensor technology, which allows you to continue using it even during recalibration. The sensor swings on the screen, occupying minimum space, so your work remains uninterrupted.
It is not recommended to perform critical color jobs during recalibration since the colors on the screen will be adjusted.

Pros
Extensive color gamut for displaying vivacious images
Includes Hood
Cons
Don't find any con in this model.
Bottom Line:Eizo manufactures products for both amateur and professional video editor and photographers. Eizo monitors are used in places where high quality is desired or even necessary. Think of offices, hospitals, air traffic control centers, design or photography studios, ship bridges, architecture offices, financial institutions and videogame tournaments.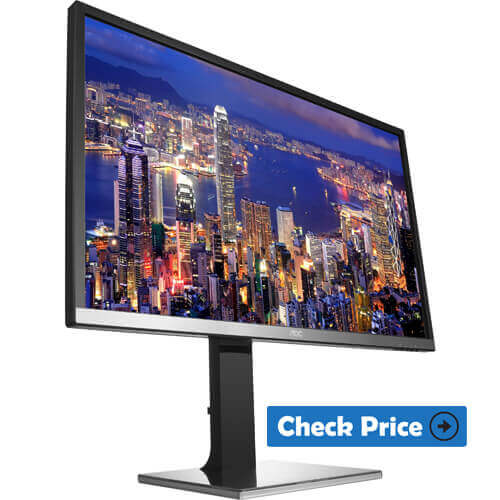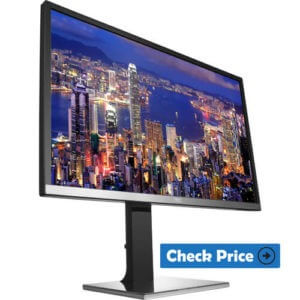 Key Specifications
Screen size: 31.5-Inches
Resolution: 1920×1080 FHD
Brightness:  250 cd/m²
Color Depth: 10-bits
Color Gamut Adobe RGB over 99.5%
Response Time: 4ms
Refresh Rate: 144Hz
Contrast Ratio:  3000: 1
Aspect Ratio: 16:9
Panel Type: Panel
Description:
A giant and not only for its size but for more aspects that you will discover right away. A model equipped with a very high resolution and a quite varied connectivity so that no multimedia device is left unconnected in your living room or room where you place it.
Design
Performance
Features
If we look in passing the exterior design of this AOC U3277PWQU we can pass by not attracting attention because of its simplistic design . A straight and flat lines that seem joined to not stand out. The only thing that stands out is the contrast of materials from black color to bright silver in some of its elements.
Its frames are thin and flat black except for its lower frame that is silver only on its front. In the center the AOC logo and on the right the buttons for the image adjustment menu. Its flat and square-shaped base also has a shiny surface with silver tones. Its support is practically a black rectangle except in the back that is extensible as we will soon discover.
This support is fixed to the panel but if we uncouple it we can attach a VESA support if what we want is to hang it from the wall whenever it measures 100 x 100 mm. That yes, we look for good articulated support to not lose the varied ergonomics that comes with this model and its support.
And to begin to know this monitor U3277PWQU of AOC it is best to shed it in detail with our table of specifications and technical characteristics. With all these previous details you can guess at least if it is the monitor or not that you are looking to fill that gap in your work or leisure table. Of course, go making a good hole.
And is that this big of 31.5 inches and 80 cm in diameter of the screen with VA type panel will give you a wide-angle of vision very similar to IPS panels without losing neither the image nor the real tone of color when moving neither horizontal nor vertically for him. We will have 4ms to refresh the image and enjoy moving images without distortions in their contours or tremors.
The resolution is as big as its size. All the more than a trillion colors of this panel you can enjoy it in the smallest detail thanks to its Ultra HD 4K resolution and a range of 100% colors in sRGB. All this high-quality image makes it ideal for virtually any use, both for personal use and for professional tasks and to enjoy after hours and hours of leisure.
Logically we are not facing a monitor suitable for demanding gamers but its anti-flicker technology will make you can enjoy this AOC U3277PWQU for hours and hours without your eyes get too tired. We also have sound inside this giant. Of course, only 3W of power for the almost 32 inches that the monitor has. It is of those times unfortunately so common in which it is said that it is an almost laughable power but less is nothing ...
It has possibilities of movement of all kinds and towards all directions: you can tilt it, pivot it, turn it or raise it up to almost 20 cm
[/su_tabs]
Pros
Resolution 4K
Anti flicker
Wide ergonomics
Cons
Very simple design
The sound can be improve
Bottom Line: With a 31.5-inch screen and advanced VA panel, the AOC U3277PWQU is an excellent monitor in its size and price and offers incredible 4K resolution. It is really affordable and offers impressive features, extensive connectivity, great image quality and has become the most affordable monitor for video editing.
8. Dell P2715Q Best Budgeted 4K Monitor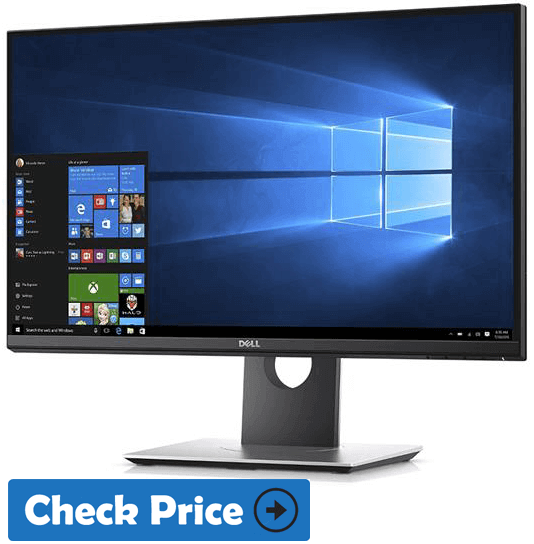 Key Specifications
Screen size: 27-Inches
Resolution: 3840×2160 UHD /4K
Brightness:  350cd/m²
Color Depth: 10-bits
Color Gamut: 99% sRGB
Response Time: 5ms
Refresh Rate: 60Hz
Contrast Ratio: 1000:1
Aspect Ratio: 1.78:1
Panel Type: IPS
Description:
Although the 24-inch model is probably right for most users - you probably have to scale your desk to read something without leaving your eyes in the process - the 27-inch model is an especially competitive alternative for that use of an IPS panel that normally made this kind of monitors little costly, but Dell P2715Q will not break your bank.
Let's move to view some of its performance and features.
Connectivity
Design
Performance
Features
we find the primordial connectivity to be able to emit an image to this monitor. We can connect devices with HDMI connections type 2.0, DisplayPort, DVI-D or VGA. As we see connections of all kinds so that we do not need adapters when connecting our favorite PC or PS4 game console.
The HDMI is even compatible with MHL so you can connect through this connection your mobile device and see the content of this on this giant monitor in addition to being able to charge the battery of the device. In addition ,we will have an audio input for PC and output for headphones and 5 USB connections (one of them type 3.0).
TheA Eco-conscious & robust design , swivel and adjustable in height, the finish of this frame and its foot is accomplished and makes a monitor design and elegant while remaining sober. A cable management system is also involved, avoiding unsightly cable overflows.
It displays a record resolution of 3840 x 2160 pixels in a 27 " panel, you know the Full HD, go to Ultra HD, it's the famous 4K UHD technology (4 times Full HD resolution.)
This UHD monitor has a 178 ° / 178 ° open vision angle coupled to a brightness of 350 cd / m².
The response time is 5 ms while the refresh rate reaches 60 Hz which is enough for Video editors.
Its MST ( Multiple Stream Transport) allows you to use the monitor by virtually simulating two screens.
It has the ability to tilt, pivot, rotate and adjust the height of the panels, and also have VESA support (100m).
The color support is 8 bits + FRC , which allows to enjoy 1,070 million colors on the screen - factory calibration with 99% sRGB support, no AdobeRGB reserved for higher-end models
Pros
True innovation, the pixel density
factory calibration and extended gamut support
3-year high-end monitor warranty
Bottom Line: Designed for your office, the P2715Q fits all workspaces.
9. ASUS PB279Q: Best Eye Care Monitor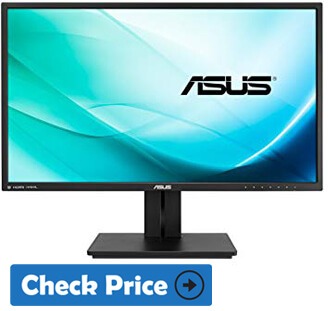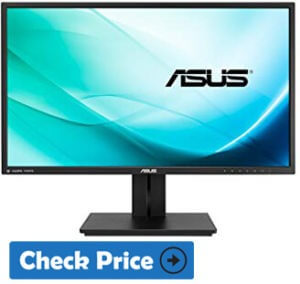 Key Specifications
Screen size: 27-Inches
Resolution: 3840×2160 UHD
Brightness:  250 cd/m²
Color Depth: 10-bits
Color Gamut Adobe RGB over 99.5%
Response Time: 4ms
Refresh Rate: 144Hz
Contrast Ratio:  3000: 1
Aspect Ratio: 16:9
Panel Type: Panel
Description:
Asus is intended primarily for the professional world and especially for graphic designers.
Connectivity
Design
Performance
Features
Connectivity
Enjoy an HDMI port , a DisplayPort , and a Mini-DisplayPort . You are well prepared for any eventuality! A USB hub is also appearing. 4 ports in USB 3.0 are ready to accommodate all your devices without problems.
The design is sober and fits perfectly in a working environment. The PB279Q takes the codes of its predecessor, with a classic matte black plastic, but effective. The finishes are of quality, with a height-adjustable foot completely silent and a passage in portrait mode smoothly. The travel is 150 mm in height, inclination from -5 ° to + 20 ° and rotation to 60 °. The latter is not done on the foot, but under the foot with a rubber pad that carries the entire support. A rather efficient system, even if some objects placed on the foot can then fall during rotation.
The screen works on 10 bits per channel (1024 shades per RGB channel, so 1.07 billion colors, instead of 256 and 16.7 million on most screens, respectively) and restores 100% of the sRGB color space.
Nvidia was able to run an Ultra HD stream in 60Hz
Very economical at power consumption; this monitor will consume about 77 kWh for 8 hours a day.
Connectivity is grouped on the back of the monitor and consists of four HDMI 1.4 MHL-compatible - they can charge a mobile phone -, a DisplayPort 1.2 input and a mini-DisplayPort 1.2. On the audio side.
The monitor provides a line input to power the two 3-watt speakers built into the monitor, but the sound is also transported through the HDMI and DisplayPort ports.
The Asus monitor also has a headphone port, not very accessible, but still allows to deport the sound to a headset or a speaker kit.
Pros
Loyalty of colors right out of the box
Adjustment of height, inclination and pivot mode
PiP mode
Bottom Line: Pre-calibrated at the factory, the Asus PB279Q monitor keeps its promises with a very faithful rendering. The contrast remains lower than the VA models, but this is specific to IPS panels and always better than TN panels. Asus has treated finishes and ergonomics with height adjustment, tilt, rotation and even a pivot mode.
10. LG 29WK600: Best Budgeted HDR10 Monitor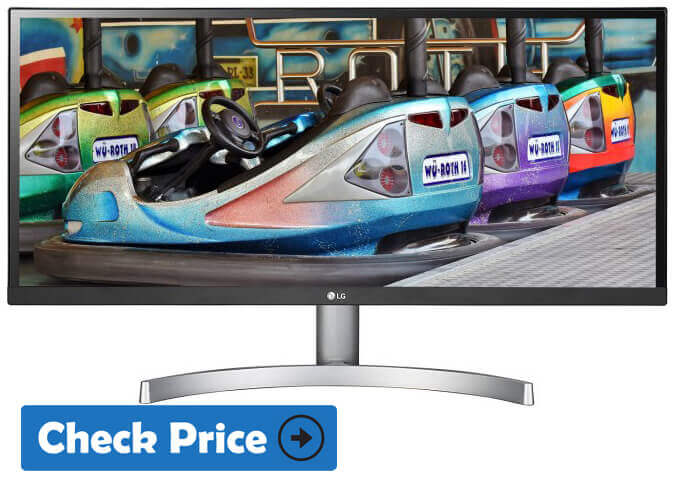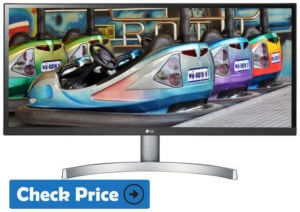 Key Specifications
Screen size: 29-Inches
Resolution: 1920×1080 FHD
Brightness:  300 cd/m²
Color Depth: 10-bits
Color Gamut Adobe RGB over 99.5%
Response Time: 5ms
Refresh Rate: 60Hz
Contrast Ratio:  3000: 1
Aspect Ratio: 21:9
Panel Type: IPS
Description:
The LG 29WK600 monitor is a 29-inch Ultrawide monitor with Wide Full HD resolution. The screen supports the 10-bit HDR standard, giving your monitor brighter, more colorful images than standard monitors.
The screen covers 99% of the sRGB color spectrum, allowing you to edit photos and videos with more shades of colors. The colors of your video games are more detailed, which makes your video editing experience more intense.
The FreeSync puts an end to jerky editing and torn images making your editing work more fluid. And you hear the sound of your video and movies through the built-in stereo speakers.
If you want a monitor Under $100 then you can read our great article here.
Design
Performance
Key Features
Connectivity
Matte black design gives this wide monitor a sober and elegant look for home or office; but also has a minimum thickness of edges on the front, creating a very good immersion effect.
Curved silver base: the arc-shaped finish with the silver touch, brings a different and much more elegant touch than cheaper LG Ultrawide monitors,
LG's IPS panel features flawless color accuracy. With a wider viewing angle, the IPS screen covers 99% of the sRGB color spectrum.
Its support HDR displays brighter whites and blacker blacks than conventional monitors. HDR reproduces the dark and bright areas of an image with much more detail, which could not be reproduced with the old standards.

This ultrawide monitor has more workspace, so you can work with multiple programs side by side.
This monitor features high dynamic range (HDR) 10-bit imaging, which ensures wider color rendition and higher contrast.

Despite being a cheap ultrawide monitor with a very tight price, it offers more than enough connectivity for the vast majority of users.
Adjustment control joystick on the front, 1 HDMI 2.0 & 1HDCP 2.2
This ultra-wide-angle LG monitor 29WK600 has a pair of 5W speakers , quite good, and offer a total of 10W of integrated sound within the monitor itself.
Pros
Impressive color accuracy
AMD FreeSync technology
Ultra thin frame, almost invisiable screen border
Cons
This monitor does not have a USB port for connecting peripherals.
Bottom Line: Its not easy to find better than this model, if you really want to enjoy the content in very high definition. It will suit all types of uses: graphic designers, gamers, etc.  specially multitasker becuase of its wide viewing angle
How to pick a Monitor for Video Editing in 2022 | Buyer's Guide
so let discuss the element which you have to look for before picking video/Photo Editing Panel,  This buying guide will help you to pick the monitor according to your requirement and also in your purchase decision.
Size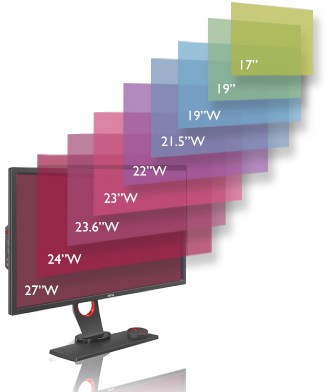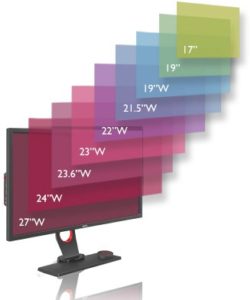 Regarding the size of the screen, simply remember that the bigger, the better.
Make sure you get a monitor with at least 24 inches. Ideally, it should be 27 inches or more, but with a 24-inch monitor you have enough and it will also be much cheaper.
A large monitor is perfect, since it allows you to work without having to stick to the screen, and have your favorite windows or toolbars open within your video editing or graphic design programs that you use. That's why a laptop is simply not enough since most are 17 inches, too small to work with.
Also Read: Under 200 Gaming Monitor
The aspect ratio should not matter that much, as long as it's 16: 9, 17: 9, 16:10 or 21: 9. The standard aspect ratio of 16: 9 (Widescreen) is the most common.
Resolution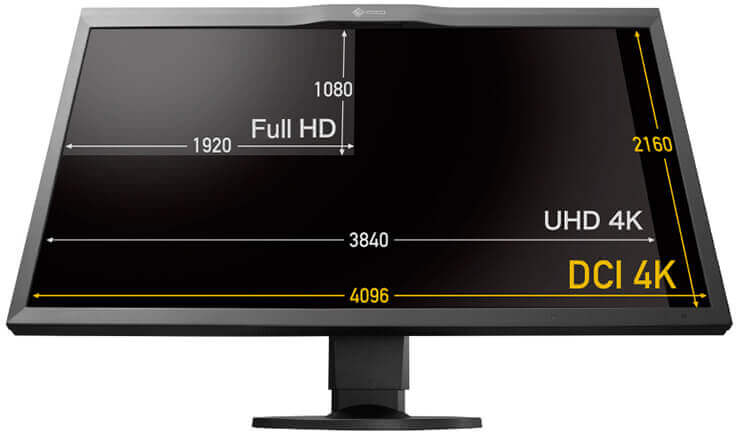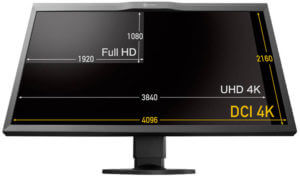 A high resolution is always better. For a 24-inch monitor, make sure you have at least a resolution of 1920 × 1080. A resolution of 2560 × 1440 is the minimum required for a 27-inch monitor, and a 32-inch monitor would require a resolution of 4K (3840 × 2160). An UltraWide monitor (21: 9) of 30 or 32 inches of 1440p is also fine.
The aspect ratio of 16:10 is also acceptable, such as a resolution of 1920 × 1200 on a 24-inch monitor.
LCD monitors should always be used at their native resolution, so the one specified by each particular monitor should always be the one you use with it. No more no less.
Also Read: Best 1440p Monitor for Gaming
4k Resolution: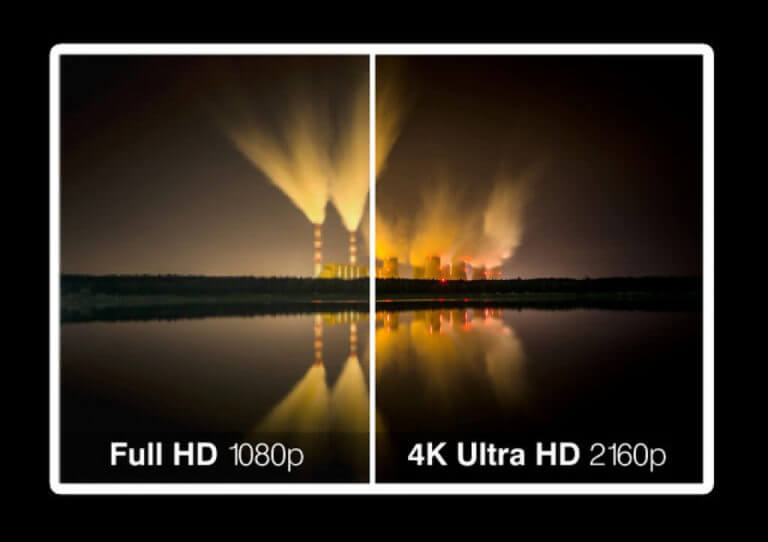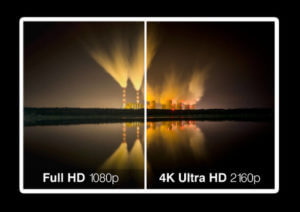 The 4k resolution is the UHD 2840 x 2160 pixels which are 4x (the time) of the FHD resolution i.e. (1920 x 1080 pixels). The higher the pixels the attractive, creative and accurate results you will get on your display.
Now a day, the photographer and video editors (YouTuber) are more interested to get the 4k monitor for professional use.
Many buyers think that 4k is hell expensive, which is not true, a lot of editing monitors are available on the market but the Dell P2715Q is the best budget 4k monitor.
Type of Panel
You also have to pay attention to the type of panel the monitor has.

Twisted Nematic (TN) is the most common today, but also the worst. The oldest technology is also considered. The biggest advantage of TN panels is the low response time, which can be 1 millisecond or even less. They are great for gaming competitions, but they are really bad for photographic use and you should not even consider them. A TN panel can bring a lot of brightness when combined with LED backlighting.
There are several disadvantages with TN panels.
The first is the bad color reproduction, and the second is the terrible angles of view since the color appears washed when you look at the monitor from the sides, up or down.
TN panels also often operate with 6 or 8 bits, and the latter is usually 6 bits with FRC, and not really 8 bits. Therefore, they can not display the 24-bit color range that most graphics cards offer.
VA Panels (Vertical Alignment): these are a great mid-range option, they have in general the same characteristics as the previous panels, but these try to attenuate much more the problem of the sharpness of the colors.
It improves the experience compared to previous panels, especially for dark and black colors, although some distortions may occur depending on the angle of vision.
Although it does not end up being perfect, it manages to represent a great improvement for those who are looking for a little more visual quality, counting of course with the same fluidity of images that the gamer monitors offer us.
IPS Panel:  (Pick this One) IPS Monitor is best for video and photo editing. Most IPS panels have 8 bits to support 16.7 million colors or 10 bits, which support 1.073 million colors. They can also be 8 bits with FRC (Frame Rate Control). They are able to reproduce the color much better than TN panels. Colors do not appear discolored or displaced when viewed from angles, which is another benefit of IPS type monitors. PLS and AHVA are also included in this category when we mention the IPS.
IPS-type monitors used to be very expensive, but things have already changed and can be very cheap, even the highest quality ones. So in short, choose a monitor that has an IPS, PLS or AHVA panel, since they produce almost 100% of the sRGB color gamut. The best monitor for photo editing will undoubtedly have an IPS panel in any of its forms.
What you have to look for instead is a monitor with IPS panel, the acronym of In-Plane Switching. I explain a few important IPS formats.
S-IPS (Super IPS)
E-IPS (Enhanced IPS): This is an inexpensive and popular IPS format, but the color gamut connected with this is not as good as H-IPS and Pro-IPS but still better than other formats. It's come with 6-8 bit & 16.7M Colors.
AS-IPS (Enhanced Super IPS)
H-IPS (Horizontal IPS): Typically modern IPS panels are built in this format with horizontal IPS pixels organized in vertical lines.
e-IPS
S-IPS II
UH-IPS
H2-IPS
P-IPS (Professional IPS): As the name indicate, this format is specially designed for pro or experts. It has a wider color gamut and has 10-bit or more colorful palette of 1.08 billion. This IPS format is a bit costly.
AH-IPS (Advanced High-Performance IPS)
PLS (Plane to Line Switching – Samsung's own panel type very similar to IPS)
AD-PLS (Advanced PLS)
AHVA (Advanced Hyper-Viewing Angle)
Color Depth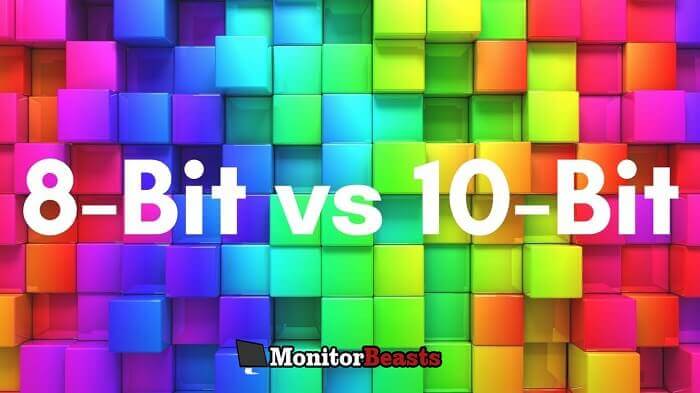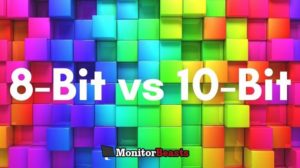 The depth of color is very important if we want to have the best experience when consuming high-quality content on our monitors.
The depth of color refers to the amount of information that can be used to indicate the color of each pixel on our screen.
The different depths of color
1 Bit: 2 colors, each pixel can be white or black.
2 Bits: 4 colors, the pixels show shades of gray.
8 Bits: 256 colors. Getting more realistic images thanks to its color options. This is the depth of the color of most televisions and monitors.
10 BITS: 1024 colors. With this amount of bits, we have the possibility to reproduce 4 times more colors than in an 8-bit panel. With this range of color depth, the screens with HDR10 specification work.
12 Bits: 4096 colors, greatly exceeding the color range of the screens with 8 bits, this depth of color is what we find in the Dolby Vision HDR standard.
16 Bits:
For Video Editing & Photography Monitors, 8-bits to 10 bits LUT (Lookup Table) is a good choice, you should not go below that.
Also Read: What is HDR Gaming
Response Time:


The response time measured in millisecond (ms). The lower the number the better for a monitor, e.g 1ms is lower than 5ms, so the 1 ms would be good.
It is the amount of time the pixel takes to go from black to white and then back over again. The response time is important in Console Gaming Monitor where fast action or hazy motion can be an issue.
For Photography and video editing monitor the response time 8ms or lower would perfect.
Refresh Rate: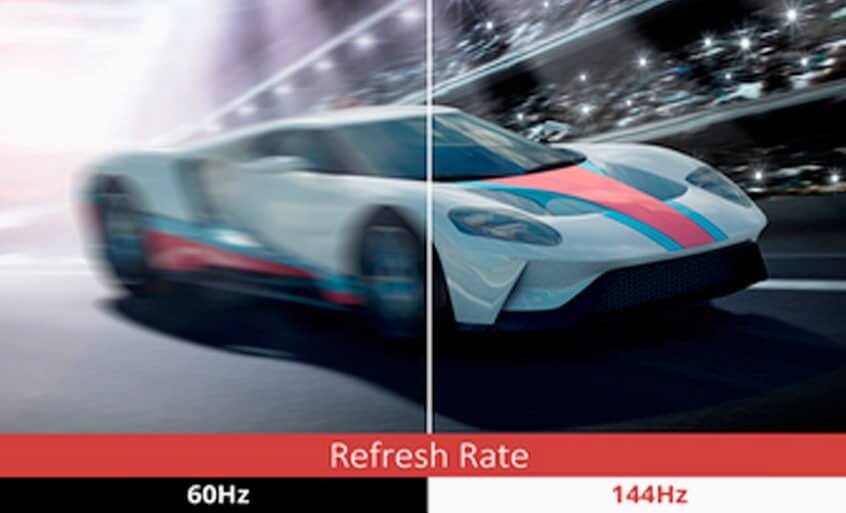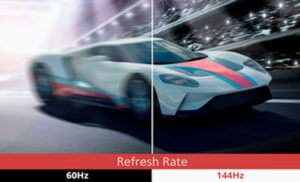 The most probable thing is that you somehow intuit what this is about, but it is always good to have certain concepts very clear.
This has to do with the fluidity with which the images will be displayed on your screen, most graphic designer & editors tend to focus a lot on this aspect as it is essential to achieve the best sequences and scenes in your games.
Most monitors come with a 60 Hz ratio, which is usually the standard at present, this means that you will only be able to see 60 frames per second (FPS) when you are in the game, even though the game may offer, for example, an experience at 100 frames per second.
The monitors that offer a refresh rate of 120 Hz are ideal for a video editing experience.
Here you have to ask a question about what you prefer, have a high refresh rate or a high visual quality, because if you usually have a lot of one, you have to do without the other in most cases.
Other Elements:
For those who are more experienced in this world, it may seem basic, but for those who still do not know, the connectivity of their monitors is a very important aspect, which is why it is always recommended that as far as possible verify the connectors
Connections: The best monitors usually incorporate at least one DVI connector, the classic VGA, and the HDMI type, in addition to bringing a DisplayPort so you can play with more than one monitor.
Design: There is also the design aspect, which although some will attract attention more than others, in certain cases it greatly influences the decision to buy a monitor or not. The variety of designs is very large and there will be many that fit better to what you are looking for.
Many video editing monitors usually offer a wide range of possibilities when it comes to adjusting to our whim both the height and the angle of the screen, all this always thinking of offering the greatest comfort to the user while enjoying their work.
Although there are many other monitors that are not as flexible in this regard, they focus on other aspects such as the technical and visual performance of the equipment.
It all depends on what you are looking for. If you are willing to make a large investment, you can get monitors that fit your editing/designing needs without any problem.
Color Gamut Explained
The color gamut is the full range of colors available on the device, in this case, the monitor. Most monitors have a color gamut that matches the sRGB's color gamut. However, the sRGB color gamut does not cover as many colors as the Adobe RGB color gamut. If you use it for photography, then you may not see all the colors that your camera can capture on your monitor, if your monitor only covers the color gamut of the sRGB space and colors can be printed with a printer as well. Instead, what you'll see is an estimate of those colors, since your monitor does not support colors beyond the sRGB color gamut.
The monitors that support Wide Gamut RGB (extended range) are more expensive, as they support many more colors than the sRGB color gamut. If possible, you should choose a monitor that has a wide-range of screen.
But do it only if you really know what you're doing (if you're a professional), and if you know how to manage color management software, such as Photoshop, as well as if you know about color management workflows and are able to calibrate your device.
Many of the more expensive Eizo monitors have a wide range of colors and are specifically designed for photographic use and other types of tasks that require extreme color accuracy.
Matte or Glossy Screen Explained.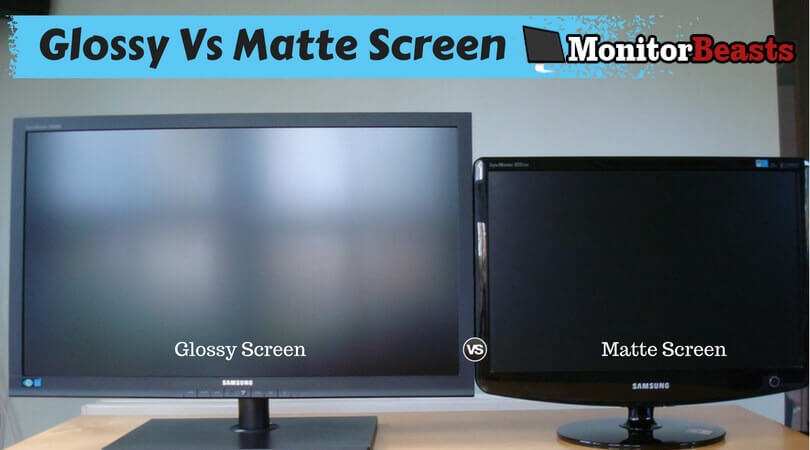 The screen can be matte or glossy. A screen with brightness is good for entertainment purposes, such as watching videos and movies. This gives the monitor something like a "wow factor" when you look at the screen at first.
The gloss coating is often combined with an extra layer of protective glass to emphasize the appearance of the gloss.
The images appear clearer and more attractive on a bright screen, as it has more vivid colors and more contrast, and the colors appear more saturated, especially the deeper black levels.
The problem with bright screens is that they reflect light sources and you can see the reflections of what is in front of the screen if there are perceptible light sources. With direct sunlight, the screens with brightness are totally useless.
Matte screens are often called "anti-reflective", as they are better at preventing reflections.
You can see a matte screen in a bright room much more easily than you can see a bright screen in the same room. If you plan to use the screen in a very bright room, you should buy a monitor with a matte screen.
If not, a screen with brightness is the best option, due to the most vibrant colors. The disadvantage with matte screens is that the colors appear dimmer and that you can not see much on a screen in direct sunlight, but still have much fewer reflections than a bright screen.
Calibration Options Explained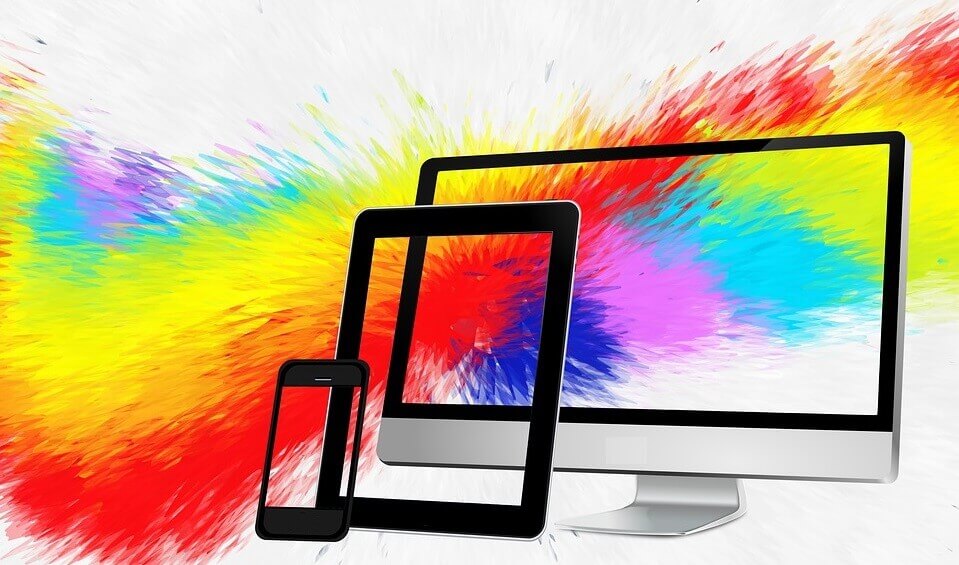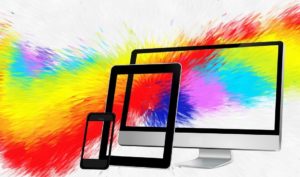 Another basic requirement is the ability of the monitor to be calibrated. Some monitors come pre-calibrated for photographic use and that's great for people who do not know how to calibrate their monitor. Factory calibration should be good in most cases, and you can try to read some reviews about it to find out what people think.
If you can, look for a monitor with integrated calibration options. If you do not have them, you can use external calibration tools. We recommend using the Datacolor S5X100 Spyder5EXPRESS with Argyll and DispcalGUI. If you want to read a guide, visit here.
Tip

: Reduce The Duration of Use | Increase Monitor Life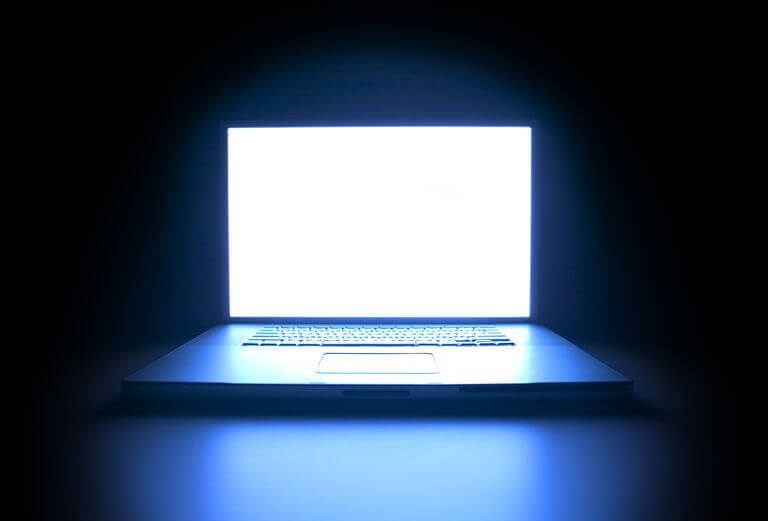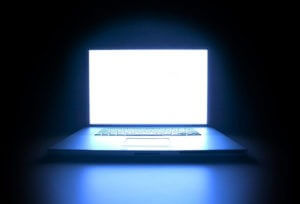 A study in the office sector showed that a screen remains on average 11 hours per working day when it is actually used only 25% of that time! Clearly, the machines stay on while nobody is there, evenings, nights, weekends and holidays often.
There is, therefore, a great potential for saving electricity. If you load heavy programs, check for viruses, or even leave for just a few minutes, turning off the display systematically will reduce power consumption. A screen can withstand repeated extinctions and ignitions.
Suppose a 40 W screen stays on 24 hours a day for 200 days. It will consume nearly 200 kWh / year. If it is actually really useful only 8 hours per day (including 2 hours of standby), it could consume only about fifty kWh / year, four times less being better used. And all this without great effort and without inconvenience.
Check the sleep mode settings and enjoy the power management features
In standby or off mode, the display will consume little (less than 1 Watt). The restart will be almost instantaneous. The products selected by Guide Topten all have powers in standby mode or off below 0.5 W.
Enabling the sleep mode of your screen is easy from your computer. In the configuration settings of your computer, you can easily find the power management menu where you can determine how long your screen can automatically go to sleep. Do not hesitate to indicate 5 minutes or less, you will see that it does not cause any inconvenience. However, you will save money.
Best Monitor for Video Editing | FAQs
Conclusion
Ok, I hope you have enjoyed my thorough research on best video editing and photography monitors, picking the monitor having great image quality alone will not work for you. You need to confirm the perfect color calibration, the screen size for your need and its resolution.
If you do not consider these things you will suffer bad output of video editing.
Top-Rated Monitor for Video Editing in 2022