The HDR, we talk about it a lot with the PS4 Neo and the Xbox One Scorpio, but what is it, and how exactly does it work? MonitorBeasts will explain everything about 'What is HDR Gaming'.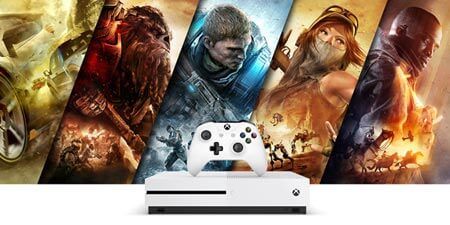 If you have been evaluating the purchase of a new monitor you will have noticed that all the new generation models and a certain category incorporate something called HDR (High Dynamic Range).
This feature, until recently exclusive of high-end TVs, is also beginning to reach Console Gaming monitors & PC Monitors. And possibly it will become the most important technological novelty since the adaptive soft drink.
But most people do not know the possibilities of HDR, so let's try to explain what it is and why you should take this technology into account if you are thinking about changing the monitor for Laptop or PC.
Before going to explain What is HDR Gaming, let first explain this term;
What is HDR (High Dynamic Range)
First, let's clear things up. HDR (High Dynamic Range) is a generic term used for many electronic products. HDR in photography is not the same concept as HDR in post-processing, which is not the same HDR as on the screens.
Also Read: Best 1440P Monitors
Explain HDR in Details
The HDR, "High dynamic range", is a concept that most of us first heard of as a set of techniques applied to digital photography.
Also Read: IPS vs TN Panel, which is good for gaming?
So let's start there. In this area, it refers to the post-processing of several versions of the same image captured with different exposures, that we will rework in one shot to reveal details impossible otherwise to exploit in a single image given limitations of the encoding of computer files.
The underexposed version of an image is used to highlight the lightest areas that appear "burnt" on the reference image, and the overexposed version to take advantage of the darkest areas. who were "bites".
You are still here? Well, we continue.
The reason why many photographers are interested in HDR is simply that the human eye naturally has a very wide dynamic range, and is able to detect innumerable shades and colors between the brightest and darkest of the same landscape.
With this technique, we try to make photography more natural, more realistic to the human eye. We often talk about photo-realism alongside these techniques. But you understand that in reality, the notion of "dynamic range" or extended gamut applies essentially to the eye, to what he sees, and by extension to the display. ie 'Monitor Screen.
Also Read: Best Eye Care Monitors
Types of HDR
There are several types of HDR. The difference between these types is in the clarity and colors that a screen can display. VESA has set a standard for HDR: Display HDR. All new HDR monitors respond to one of the following variations of this standard.
Display HDR 400
Brightness peak of at least 400 cd / m²
Minimum clarity of 320 cd / m²
Covers at least 95% of the color space Rec. 709
Display HDR 600
Brightness peak of 600 cd / m²
Minimum 350 cd / m² of clarity
Covers at least 99% of the color space Rec. 709
Covers at least 90% of the DCI-P3 color space
Display HDR 1000
Brightness peak of 1000 cd / m²
Minimum 600 cd / m² clarity
Covers at least 99% of the color space Rec. 709
Covers at least 90% of the DCI-P3 color space
HDR Contents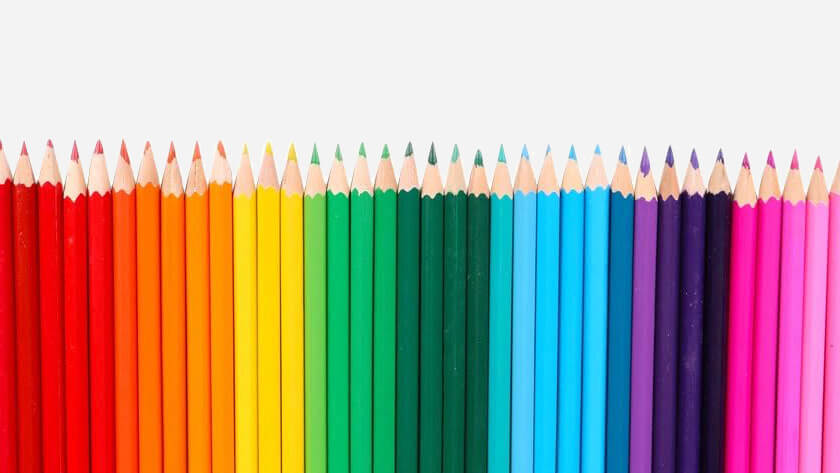 To display HDR images, the screen and content must be compatible with the HDR. HDR content tells a screen or TV which colors and shades of black are optimal for the most realistic display.
The HDR-adapted content also incorporates this color information, so that a game or video can easily be reproduced with appropriate displays. An SDR (Standard Dynamic Range) screen has a lot fewer pencils to color the image.
HDR Gaming
Let's talk about HDR for Gaming Monitors
Of course, you mainly watch movies on your TV (HDR), but why also want an HDR screen? These same deeper shades of black and vivid colors are also useful for 2 major computer applications: gaming and video editing.
In HDR Gaming you will get;
More details in dark game scenes.
The games look even more realistic, as you see a lot more colors.
Some games are not compatible with HDR.
For some years now, game graphics are getting closer and closer to photorealism. Thus, major games such as Battlefield 1 and Rise of the Tomb Raider already support HDR. This means that by playing Battlefield 1 on an HDR screen, for example, the colors of the poppy field will be accentuated.
Deep shades of black are also important because you will be able to see more details in obscure situations. Not all games use HDR, but there are more and more.
HDR Hardware and Software Requirements
Which Panel support HDR: IPS vs VA vs TN
4K & HDR
A 4K HDR screen has 3 great benefits: a wide range of colors, a high brightness, and a high resolution. If you have a graphics card that supports HDR, you will be able to watch colorful and hyper-sharp movies.
A wide color gamut screen can display even more colors than a screen with other color profiles. With this type of screen, your HDR content will be even more highlighted. Thanks to the high resolution, you have 4 times more space to work than on a Full HD screen.
Are there differences between the G-Sync HDR and the FreeSync HDR?
Currently, there is a good amount of content with HDR on digital platforms and pages like YouTube. Its use in video games, however, is a fairly recent development.
With the exception of some extraordinarily expensive professional monitors, HDR is being introduced into computing through the adaptive refresh technologies G-Sync (Nvidia) and FreeSync (AMD). The first one, as we already know, uses special hardware in the monitor itself to process the image, while the second one does the work in the GPU itself. The real difference is what each company considers HDR.
Also Read: Cheap Gaming Monitor Under 100
Nvidia, for example, sets very strict requirements for the manufacturers of monitors so that they can say that their products are compatible with HDR, with selective attenuation by the entire screen using hundreds of LEDs. The result is very high contrast (the real key of the HDR) and brightness that can reach 1,000 nits.
AMD, on the other hand, seems to be laxer when it comes to standardizing a monitor as compatible with FreeSync 2 and HDR, accepting panels of 8 bits instead of 10 bits (the greater the number of bits, the greater the number of tones) and the less LED. As a result, the quality of your HDR may vary to a greater degree depending on the model.
HDR Gaming FAQs
Is HDR Better Than QHD or UHD Resolutions?