Videos in 4K resolution have long been a claim in the sale of televisions, but how to play a 4K video on a PC Laptop or Mac? We tell you what minimum requirements you need to meet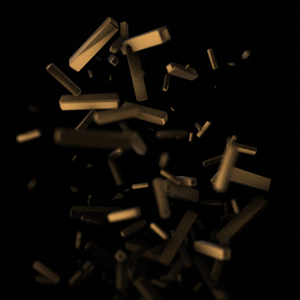 The video in 4K resolution (4096×2160 pixels) is for some years one of the great commercial claims of the industry. However, while playing 4K on television is relatively simple, doing it on a computer is not so much today;
Firstly because there is not as much content of this type accessible to the public as it may seem, and
Secondly, because The hardware requirements of your PC are no small thing, although as we will see for basic things you do not need a large machine and some attention to the compatibility between the different components needed.
If your PC does not have the minimum requirements, the only thing that you will achieve when opening the video will be frustration with stoppages, delays, audios that get out of control and a thousand problems that can get you out of your boxes.
Also Read: Best Portable Monitor for Laptop
Important
It is worth clarifying that if your computer is already a few years old or just it as specifications and you only have software compatible with 4K videos, no matter how much support its creators announce, it is best to forget it, buy a dedicated external player or go to your computer components store to update the ins and outs of your machine.
Requirements to watch 4K videos in Windows or Mac
Before starting we must make some clarifications:
4K and UHD are different things that are often confused. The 4K video has a resolution of 4096×2160 pixels and is the one used in the film industry. The UHD has a resolution of 3840×2160 pixels, same height but the width is smaller and is the type of video that is broadcast on television.
HDR: Along with 4K or UHD technology another concept to consider is the HDR. This technology allows multiplying exponentially the number of colors that a panel is able to offer by increasing the bit depth up to 10 or even 12 bits depending on the type of HDR used.
Currently, there are 3 different types HDR, I already explain it in a separate post.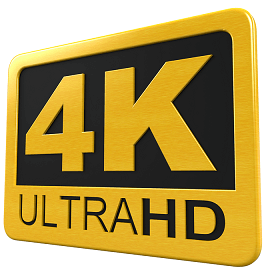 Why are these concepts important? Because depending on the type of file you want to reproduce, its characteristics and your interests, you will need your hardware to be one or the other. Playing 4K 8-bit videos is the "easy" part, but if you're looking for the highest possible quality by playing 4K videos with HDR in many frames, your components should be compatible.
Also Read: Which Panel is Best for Gaming IPS Vs TN
The UHD video for us to understand has 4 times more resolution than HD videos. It's as if you had 4 HD screens on the same screen to say it in a colloquial way.
4K video adds some pixels horizontally to that configuration, although you should know that manufacturers treat both equally.
Advantage? Clearer and higher quality images with four times more pixels.
Disadvantages? It requires much greater processing capacity. What components of your PC should you pay attention to in order to watch 4K videos?
4K Monitor Screen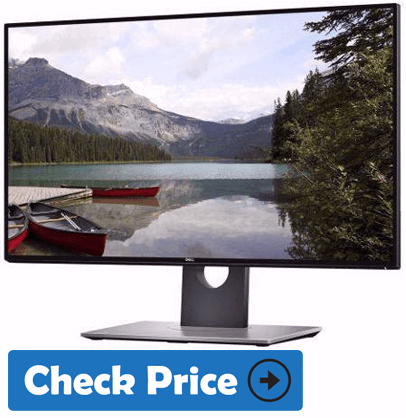 You will need a monitor screen that supports the 4K resolution, either the PC Monitor or a TV. In addition, you will need to connect the screen to your computer using HDMI 2.0 cable if you want to aspire to more than just 8 bits of color in advanced configurations.
This type of monitors are more expensive than normal, but they are indispensable if we want to enjoy all the possibilities of this resolution.
If you do not have a monitor of this type you can play 4K videos, but obviously, you will not enjoy all the advantages it offers in terms of image quality.
Learn How to setup Multi Monitor screens
You can benefit from some things like the improvement of antialiasing or the least compression when playing YouTube videos, but you can not play 4K video with all the improvements it offers and with all its possibilities.
Graphics Card
The graphics card is the second important component in the equation, and it is not recommended just one, but a high-end NVIDIA, belonging to the GeForce GTX family (GeForce GTX 970 and up).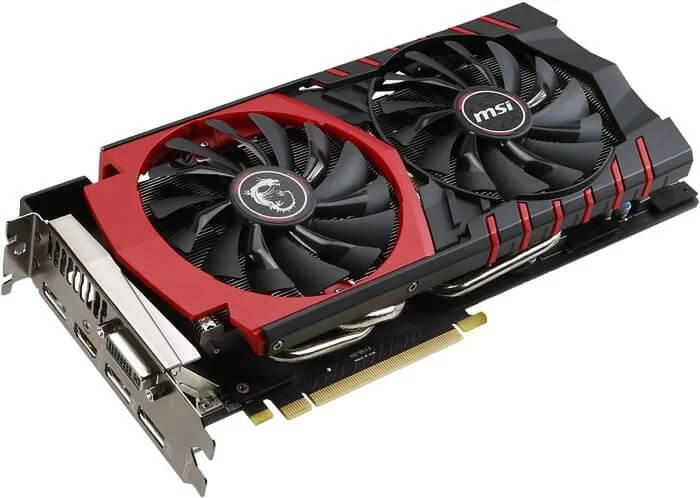 However, with integrated cards of the latest equipment from this company, it may be sufficient since they incorporate support to reproduce 4K at 60hz. It is necessary that the graphics card supports that resolution and is compatible with the codecs used today to see this type of content: H265 / HEVC and GoogleVP9.
If your card is not able to decode these codecs you have a problem because all the workload will be carried by your CPU and that will probably generate problems unless you have a processor beast.
Also Read: Best Monitor for Coders
Perhaps to see the video you are worth several models as we have seen, but to enjoy a full experience in other uses such as video games you will need the high range.
Needless to say, if you intend to use HDR 10 you will need to pay special attention so that your card is compatible with that depth of color bits.
Are you Xbox Lover and want to try richest color Xbox gaming experience then try
Monitor for Xbox One
.
Processor (CPU For 4K)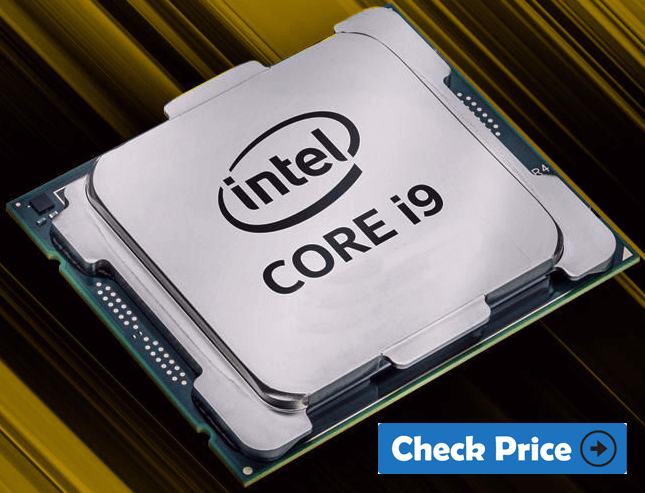 Regarding the processor, the recommendation is an i5 or higher. Also, an i3 if they are from the Kaby Lake family, capable of decoding HEVC by 10-bit hardware with the integrated GPU.
Also Read: What is the Cheapest Monitor on Amazon?
What happens is that depending on the power and characteristics of your GPU you will be able to release more or fewer CPU processes to open these files making most of the work fall back to the first. Therefore you do not need a very high-end CPU as long as the GPU you use, whether dedicated or integrated, has support for the HEVC codec in the bit depth you're interested in.
Also Read: Best 1440p Monitor for Gaming
If you do not have any of the two things prepare to suffer all kinds of problems when you give the play of your player. You can always close all active processes and try to focus all the processing capacity of your team in the reproduction of that video, but you will hardly achieve a satisfactory experience.
HDMI Cable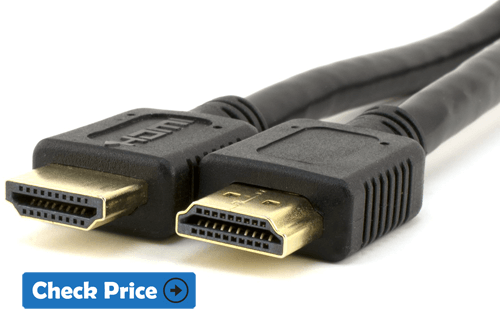 All the components of the chain must be compatible with 4K and the cable to connect your PC to the 4K screen could not be less. HDMI is compatible with 4K since version 1.4, but there is a problem: it is limited to 25 or 30 fps per second, which is valid for watching movies but not so much to enjoy video games in 4K or other videos with sudden movements.
If you really want to maximize your options, you'll have to get an HDMI 2.0 cable, where the frame rate goes up to 60 and the transfer rate goes from 10.2 Gbps to 18 Gbps.
RAM
Count on that you need at least 4GB of RAM, but if you are looking for the most fluid and stable 8GB experience, they are ideal. From then on you will have no problem to reproduce this type of content.
The Software Requirement to Play 4K videos on PC or Mac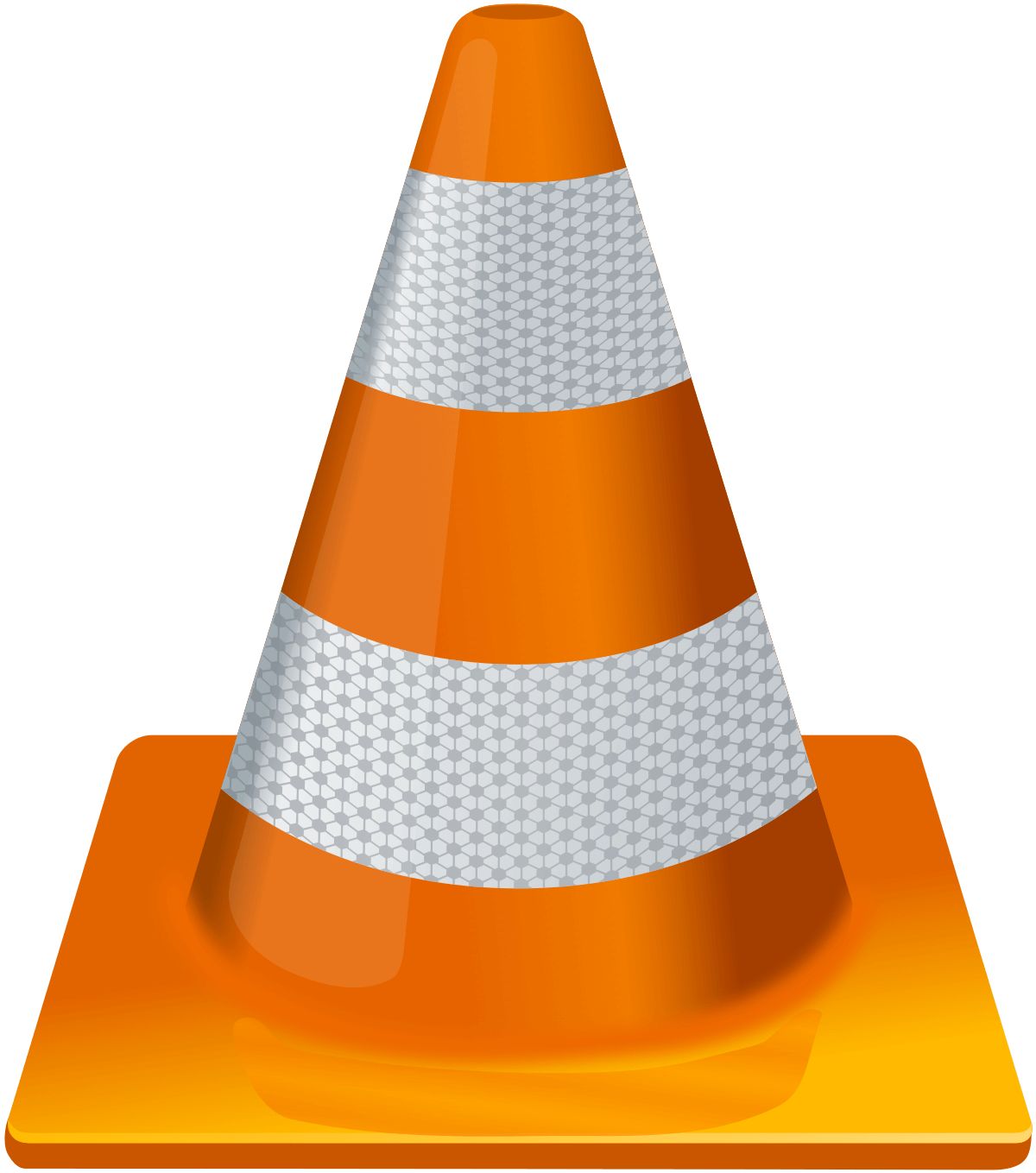 Among the media players in a software format that we can find today, there are already several with support for 4K videos. The same built-in Windows 10 player may be your first choice, but other players such as the famous VLC (has been the last to incorporate support for the codec) or 5K Player can also manage this type of files with ease. However, one of the most popular players among the regular users of this type of content is MPC-HC, the player that is distributed along with the K-Lite Codec Pack.
If you are convinced that your hardware is not a problem and you think your software player is causing all your ills, try this one.
Keep in mind if the chosen player already incorporates all the necessary codecs or if you need to do with them on the other hand and also the configuration of the software that you use. In certain players, you will have to manually activate the hardware decoding of your GPU in its options since it is not active by default.
By the way, not long ago we published an article with the best video players for Windows where 4K support was one of the factors that we had in mind, in case you want to take a look to choose your Trojan horse in these matters.
Where to get 4K videos?
As we mentioned at the beginning of the article in passing, 4K content is not easily accessible, and depending on its origin you might need to pay attention to other hardware requirements and even requirements of your Internet connection. Let's review the rest of the things necessary to watch 4K videos:
4K Files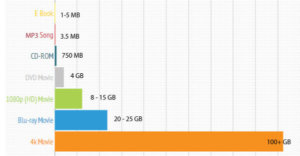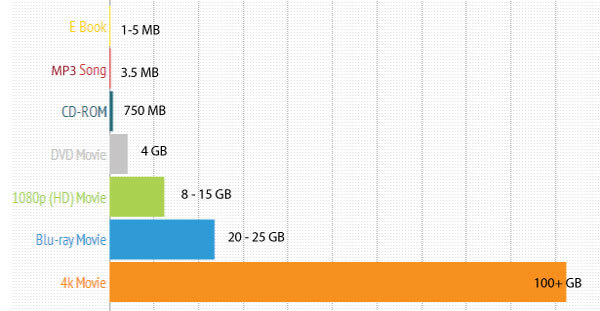 A basic and obvious point: you need 4K videos. And the truth is that there are still not many places to find them. In YouTube, for example, you have a specific section of videos of this type. From there you can try to search with your usual torrent client, where the 4K content available for download grows little by little thanks to the cracking of the AACS 2.0 protection, the DDRM protection system used by Blu-ray 4K discs.
You can also try to get a UHD Blu-ray player for original discs, but there are not many on the market. Do not discard your own videos either: some cameras, even smartphones, are capable of recording in this quality.
Also Read: Best Monitor Under $200 for Gaming
HDD
On what kind of hard drive do you keep your movies? The resolution 4K implies that the files are quite heavy, so they are not light files that we say. The type of hard disk in which you store that content can also be decisive when it comes to reproducing it: the speed of access to an SSD is not the same as that of a SATA hard disk of a lifetime.
To read the movie correctly you need your hard drive to be fast enough, so it has one that works at 7200 rpm at least. If you have an SSD disk better than better.
Internet connection/ Wifi
Where is the 4K content that you want to play on the PC? We have already seen what things to keep in mind if you store it locally on your hard drive, but if you intend to use online streaming platforms such as Netflix, where content streaming is offered in this quality, you need your Internet connection to be a good bandwidth.
In fact, in the case of the streaming of this platform, you will need that your PC not only can decode HEDV, but that it does it to 10 bits. Keep in mind that streaming 4K content here is only available in the most expensive subscription package. In Windows, you need the Windows 10 Netflix application or the Microsoft Edge browser.
Normally, other platforms will incorporate this option soon, so checking the bandwidth of your contract could be imperative to enjoy the 4K in conditions.
Our recommendations to watch the video in 4K on PC or Mac
Once reviewed all the necessary elements to watch 4K videos in Windows, how about a simplified summary? Here is our essential list of recommended equipment, this is all you need so that your machine does not die in the attempt to play the latest 4K and UHD movies:
Screen compatible with 4K and an HDMI 2.0 cable.
NVIDIA GeForce GTX 970 graphics card onwards.
Processor i5 (or i3 of the Kaby Lake family) or higher and at least 8GB of RAM.
Media player with support for 4K and all updated codecs.
SSD hard disk or a good Internet connection with a bandwidth of at least 25 Mbps per second.
Also Read: Differentiate between Response time and refresh rate.